A Testimony to Alan Edward Swain.
Alan Swain was born in Peterborough on the 7th June 1931. He became a Policeman on 22nd October 1951 being of age just 20, after having left the Royal Air Force where he was on national service for two years.
He served as a Police Constable for a period of thirty years and 314 days and retired on the 31st August 1982. The discharge certificate shows his exemplary service to the Cambridgeshire Constabulary.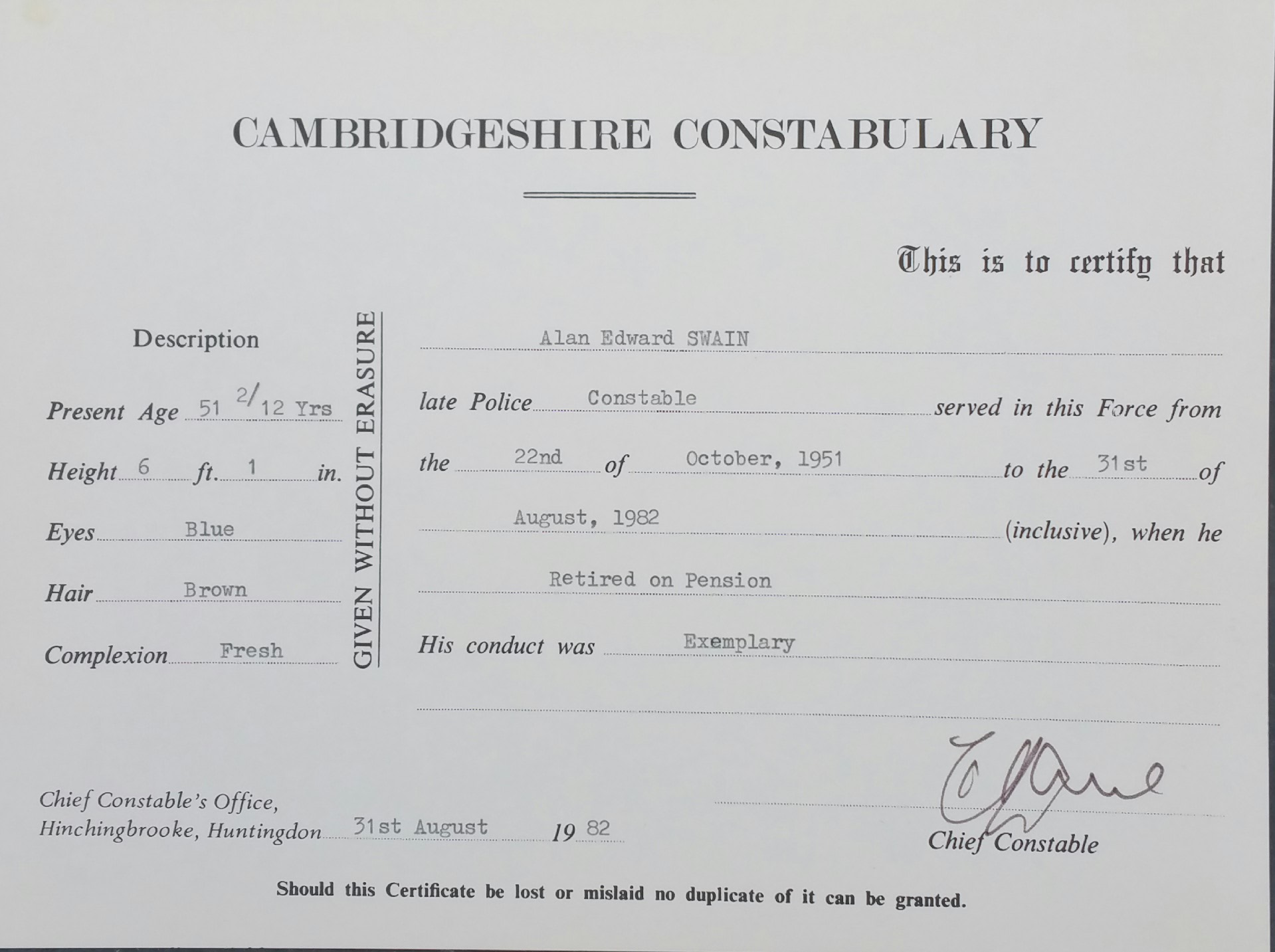 What did it take to become a 'Good' copper?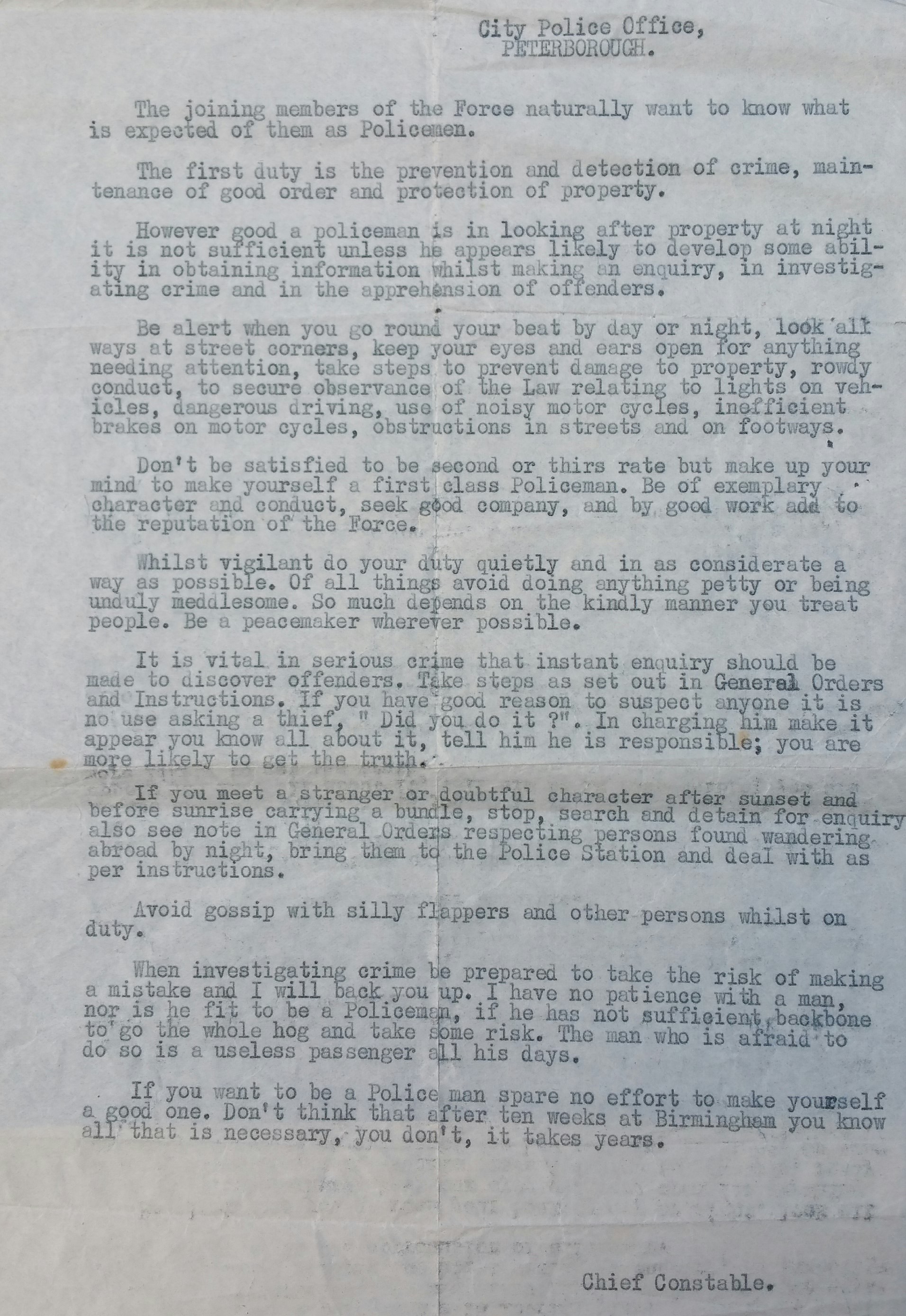 In the early days of the 1950s you had to obtain permission to live at a certain place, namely here at his parents in law after marriage to his new wife Monica Blythe.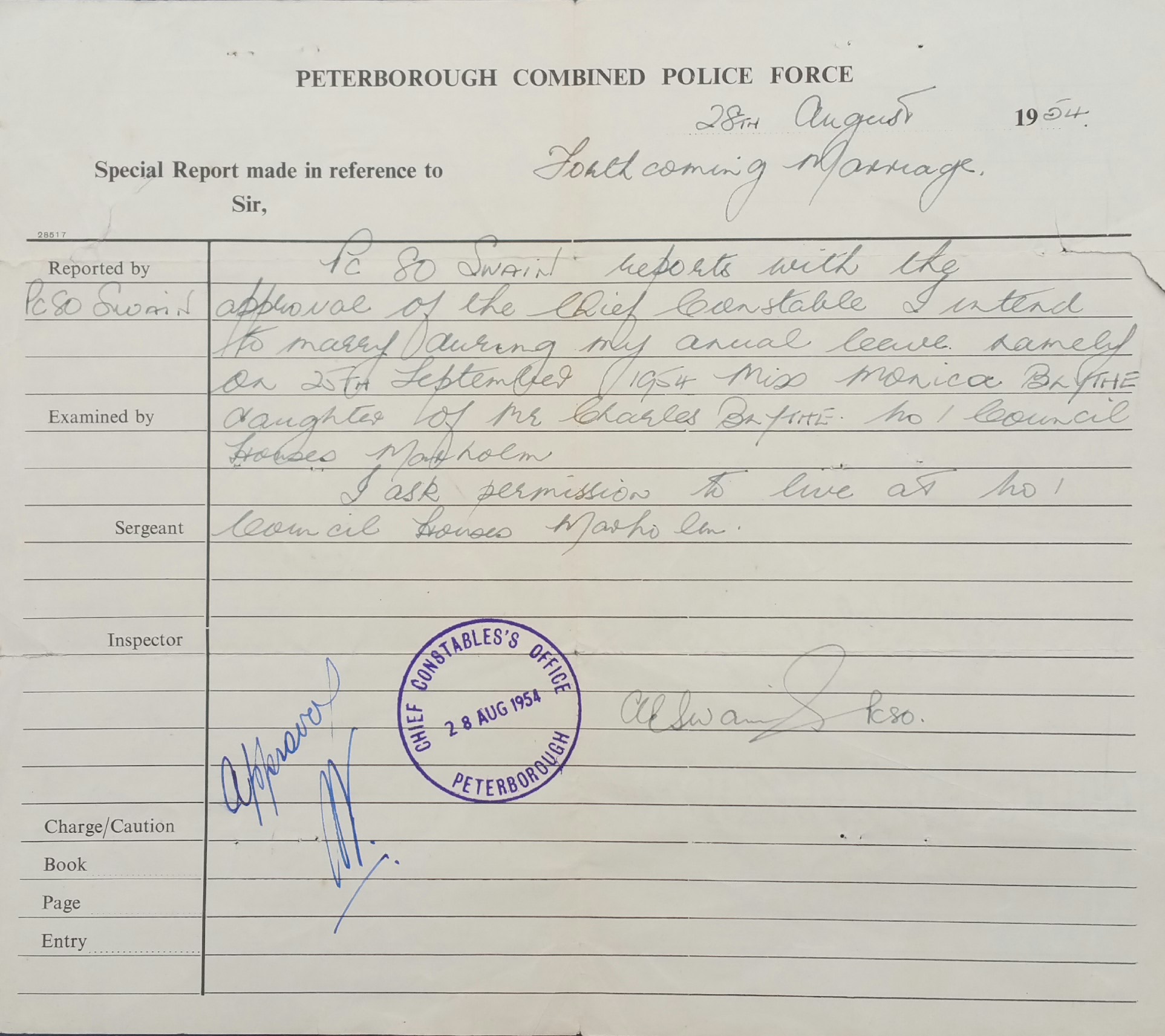 On joining the Peterborough Combined police force which resulted from the amalgamation of the Peterborough City police force and the Liberty of Peterborough constabulary. He, PC 80 was soon set to walk the beat. An example of the beats he walked in Peterborough is shown on the following beat cards which policemen at that time carried. Someday I'll have to interpret the heavily abbreviated directions.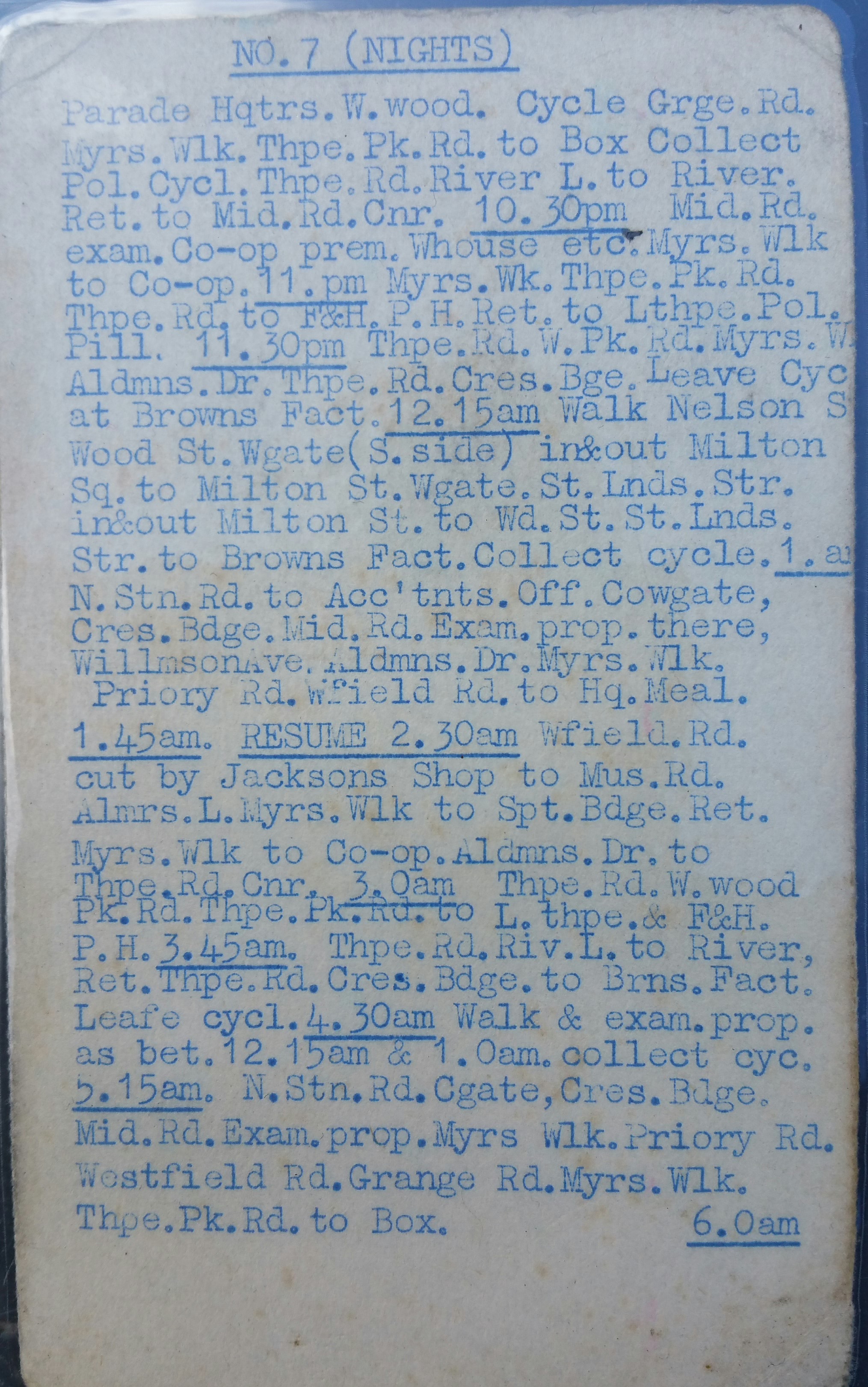 Later, because he had his own civilian motorcycle he was asked to perform police motorcycle duties, seen here on Triumph 500cc twins. The left photo was attending a high society persons wedding in Longthorpe Peterborough. The photograph on the right came later and was along Bridge Street, nearly outside the Bridge Street Police Station, Peterborough.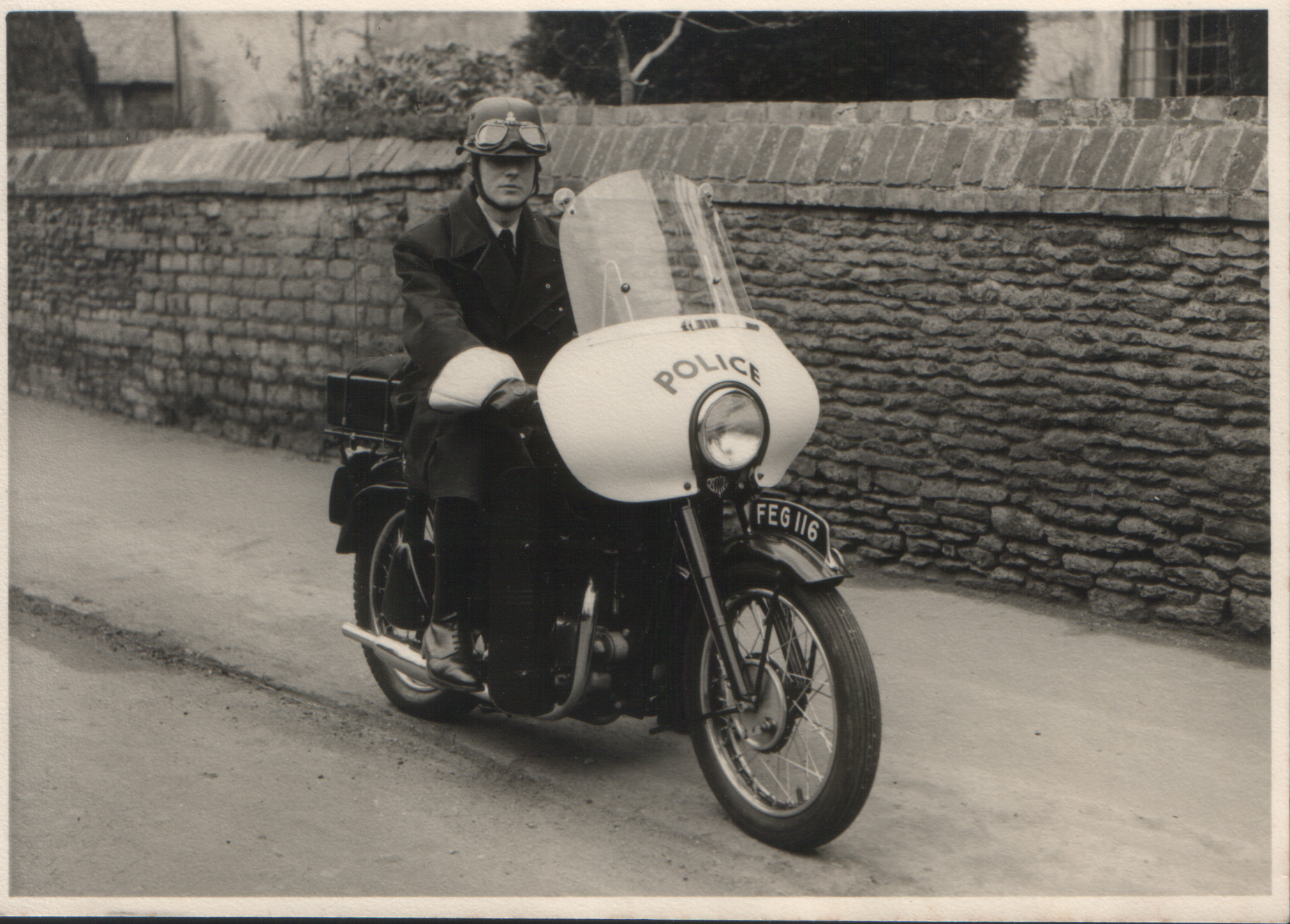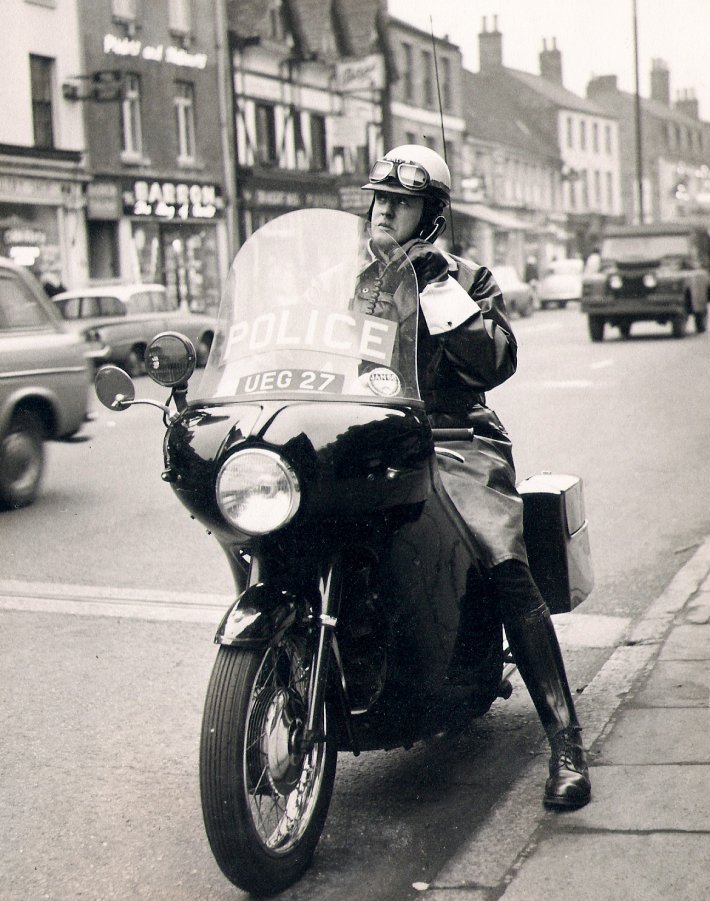 The amalgamation from Peterborough Combined Police force to the Mid-Anglia Constabulary in 1965 added another number to his shoulder. PC 580 was then to be transferred to traffic cars at Fletton High Street station where for the next sixteen years he was on patrol car traffic duty.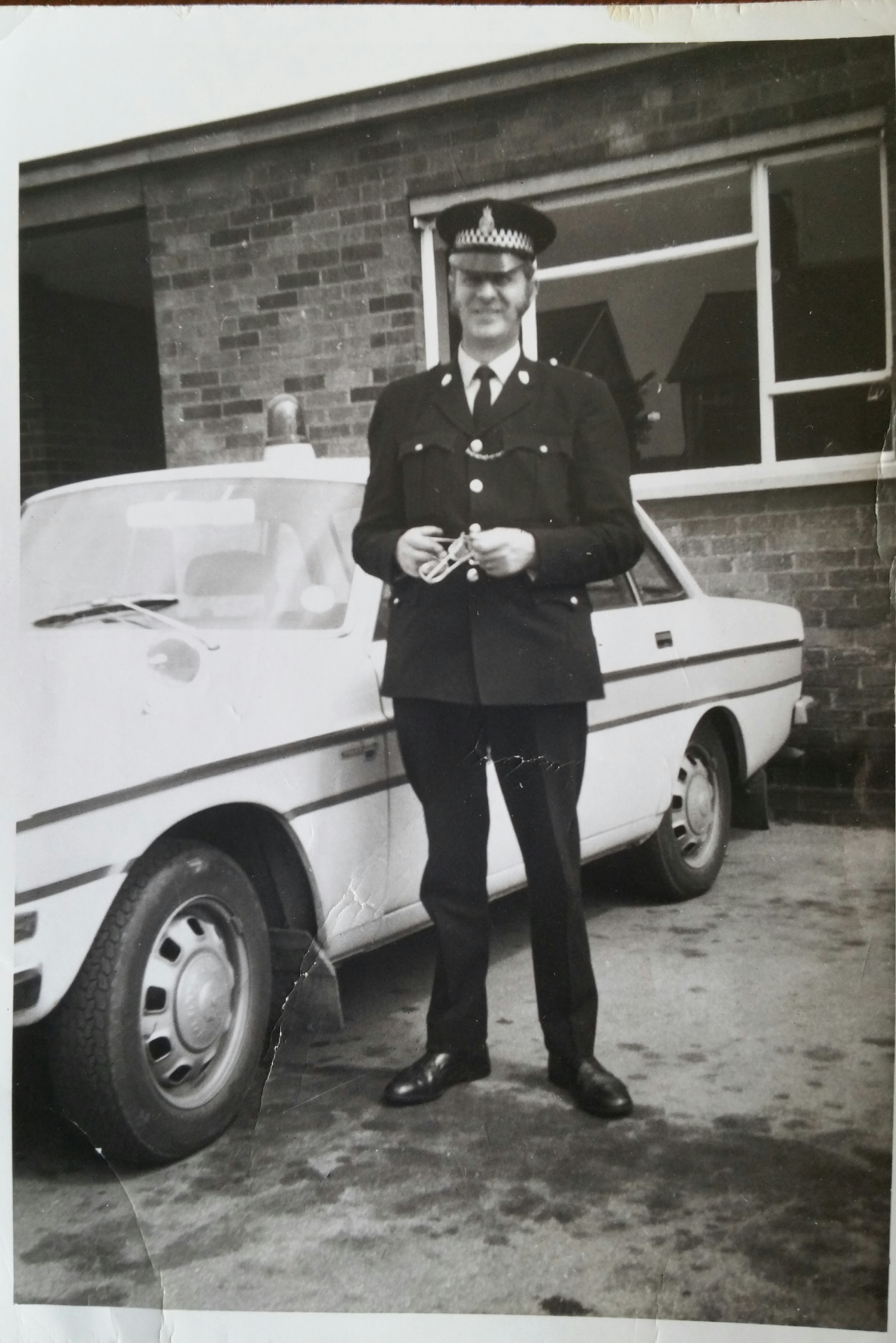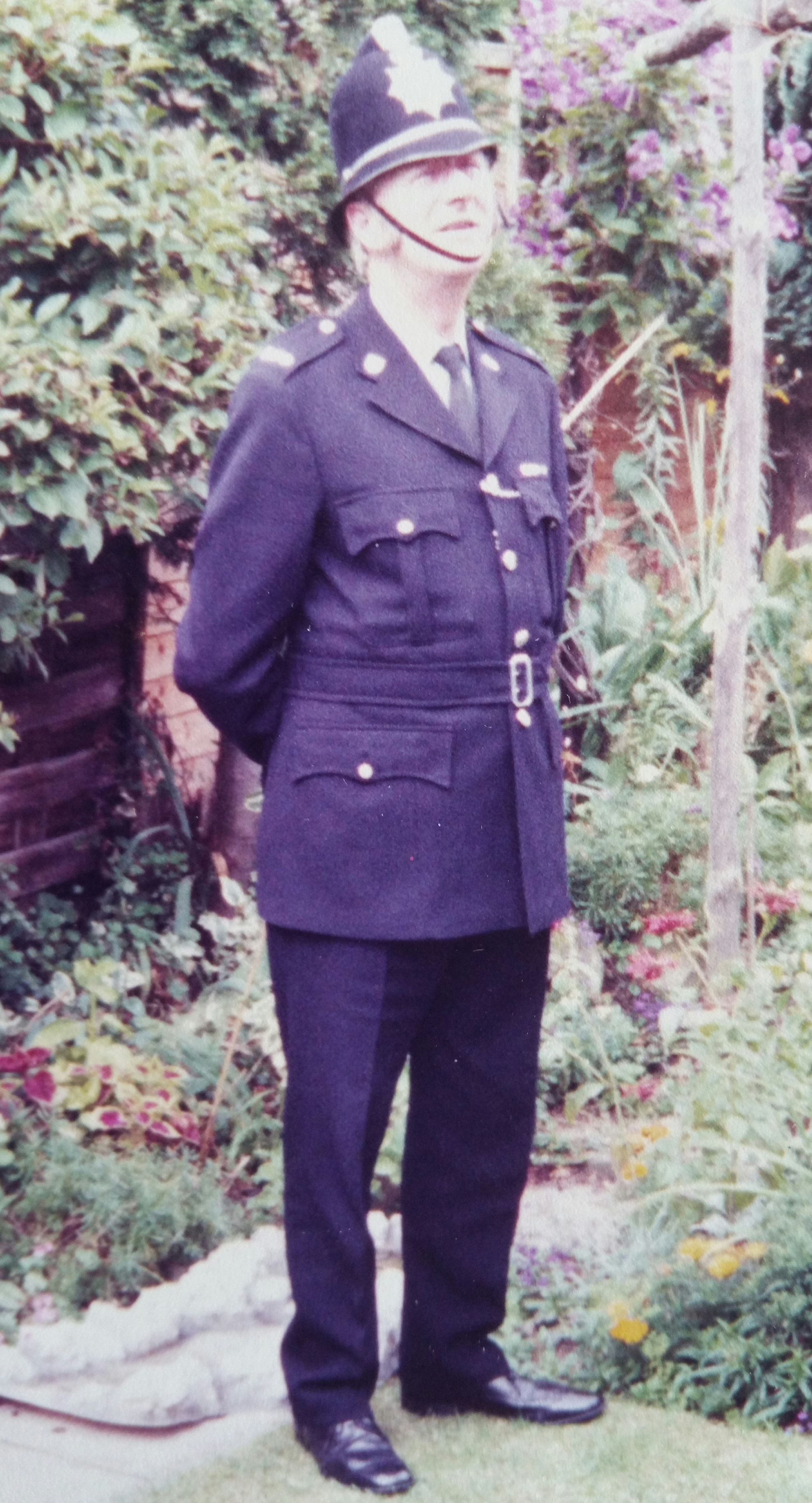 In 1974 Mid-Anglia Constabulary was re-named Cambridgeshire Constabulary
His following medals and Jubilee certificate was awarded him for his 25 year service to the force. If there was one thing that annoyed Alan, and that was the way his name was scrawled on his Jubilee certificate.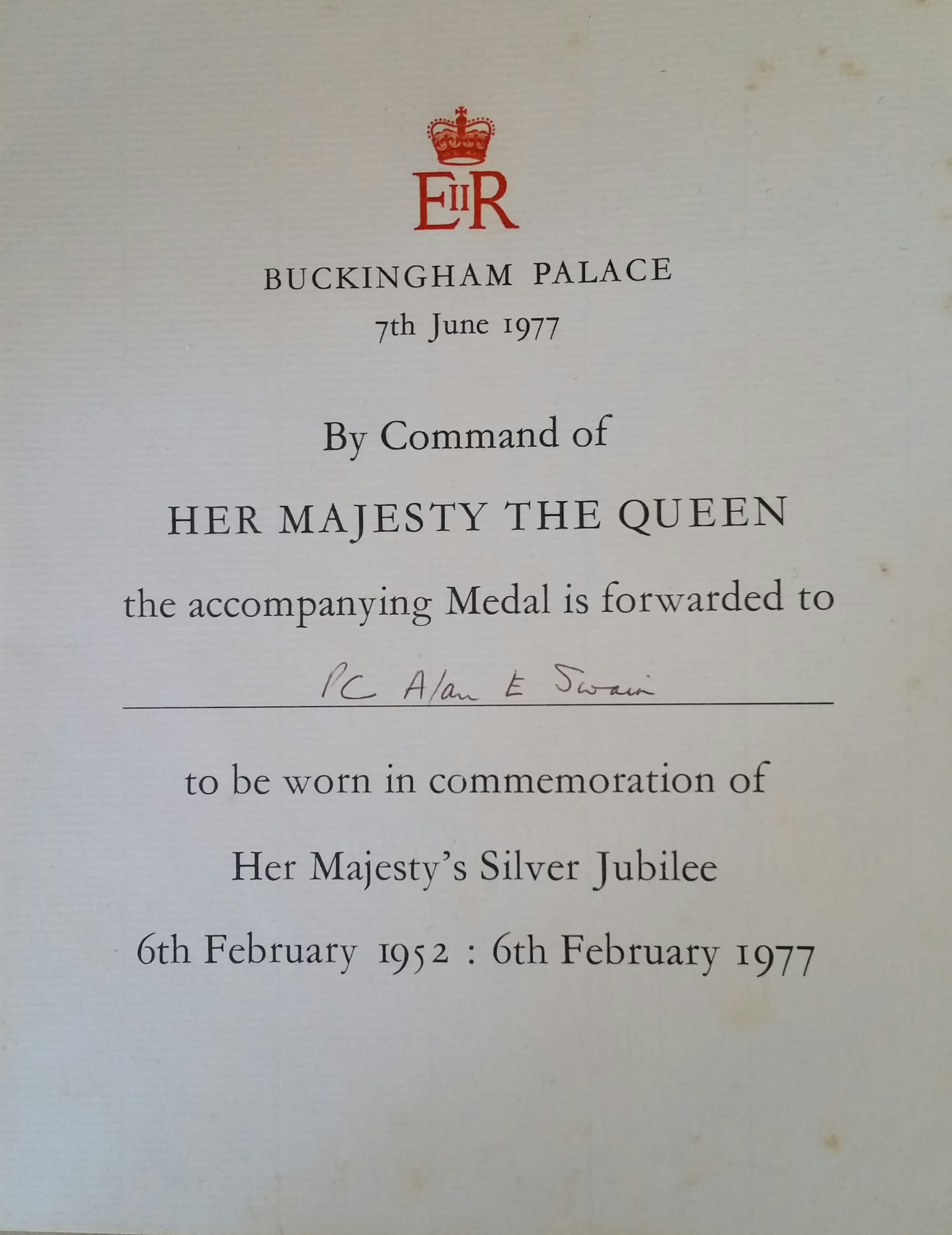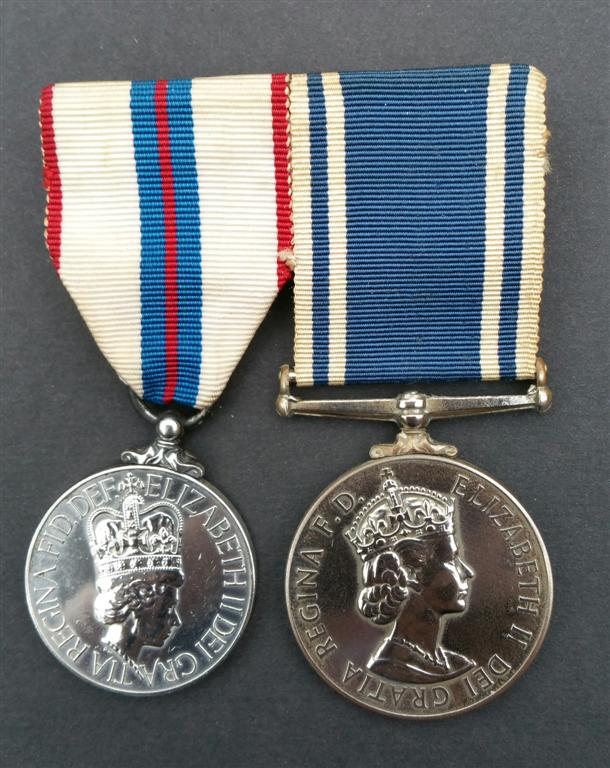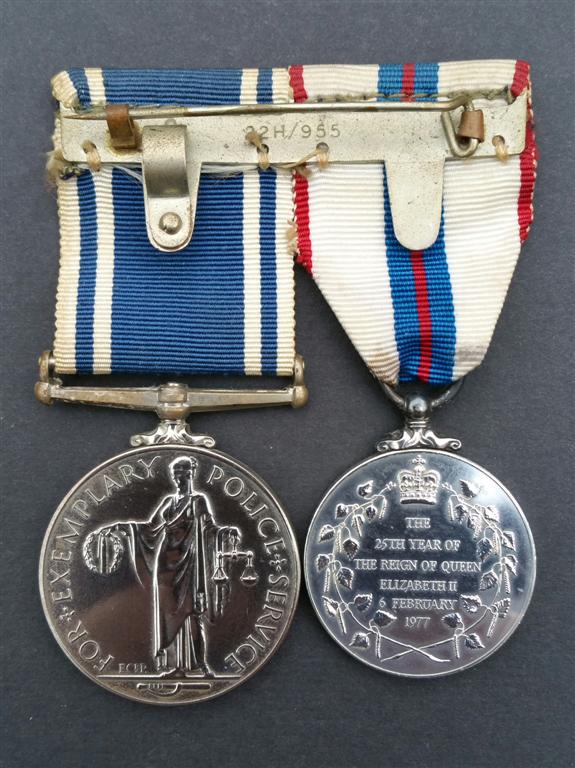 There was some light hearted challenging with neighbouring Lincolnshire police and here we see his granddaughter in the Lincolnshire cadets. Disgracefully though, Dad wears his Mid-Anglia uniform with his Peterborough City helmet. Tut Tut! A proud moment indeed.