The personal police badge collection of Alan Swain possibly the most complete collection of Cambridgeshire badges.
*****
Page Last updated: 7th November 2017.
[To enlarge photo or zoom in. use Ctrl + or - on your keyboard or Ctrl and scroll wheel on mouse.]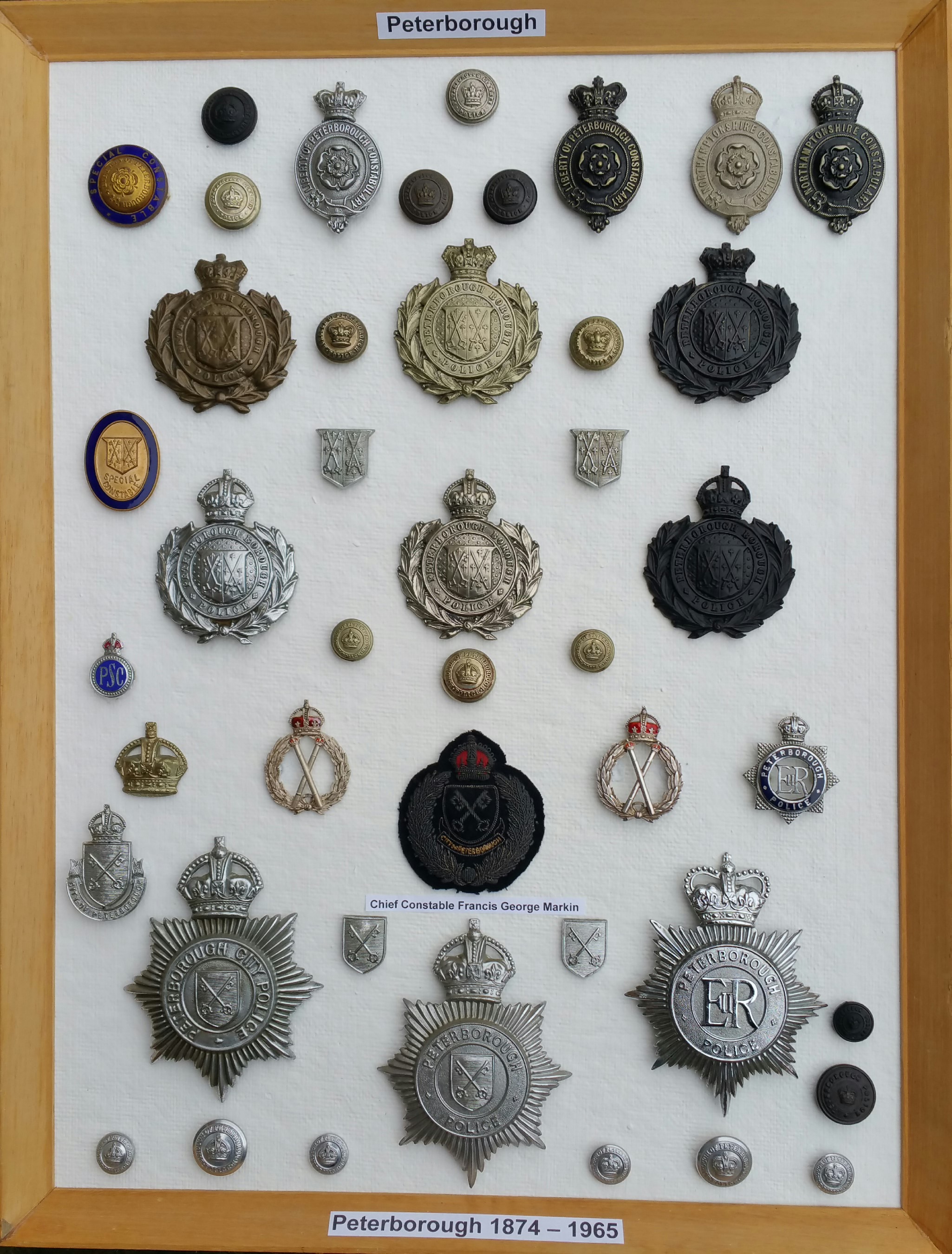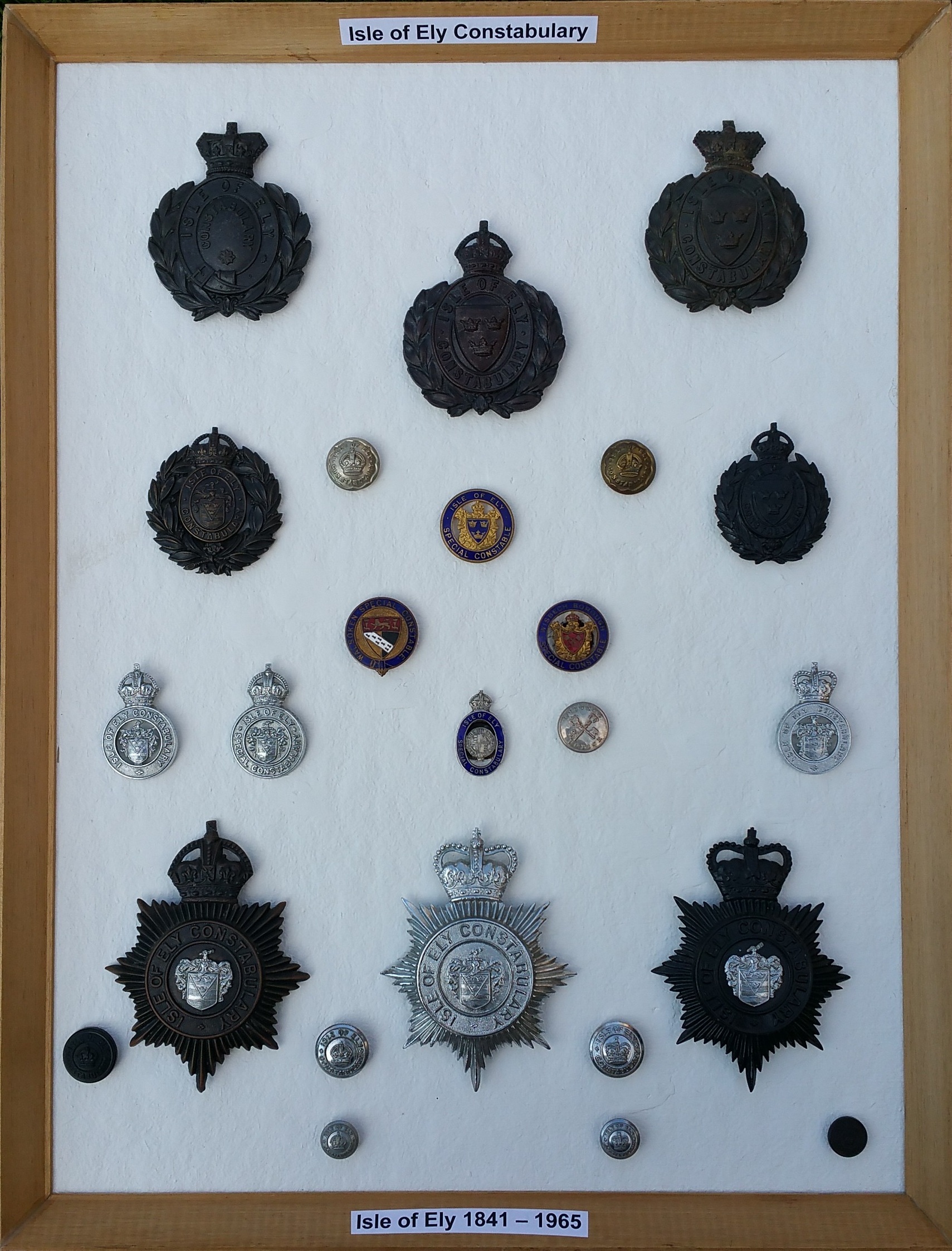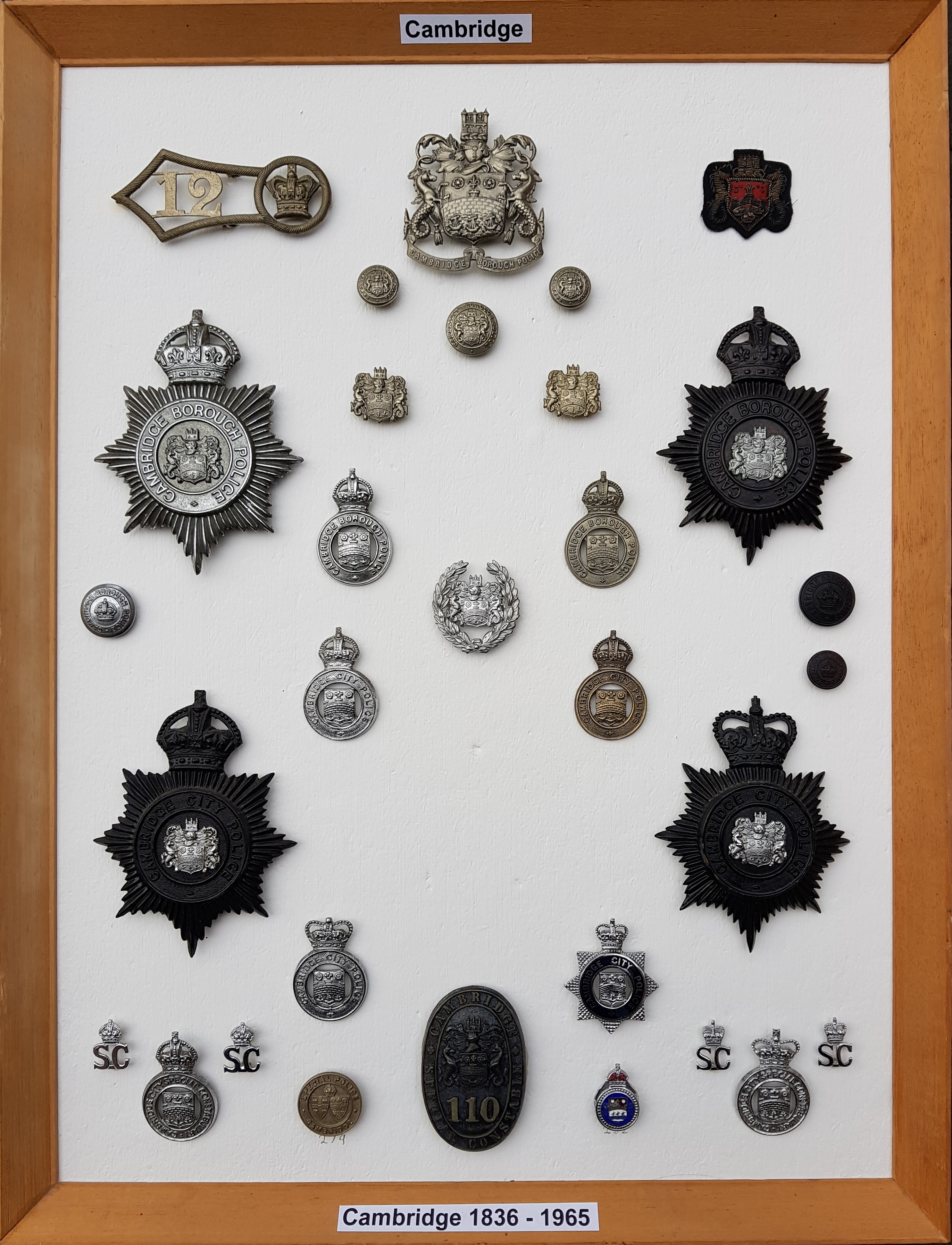 The Cambridgeshire Board below makes up: Cambridgeshire Constabulary pre amalgamation 1851 - 1965 to Mid Anglia Constabulary.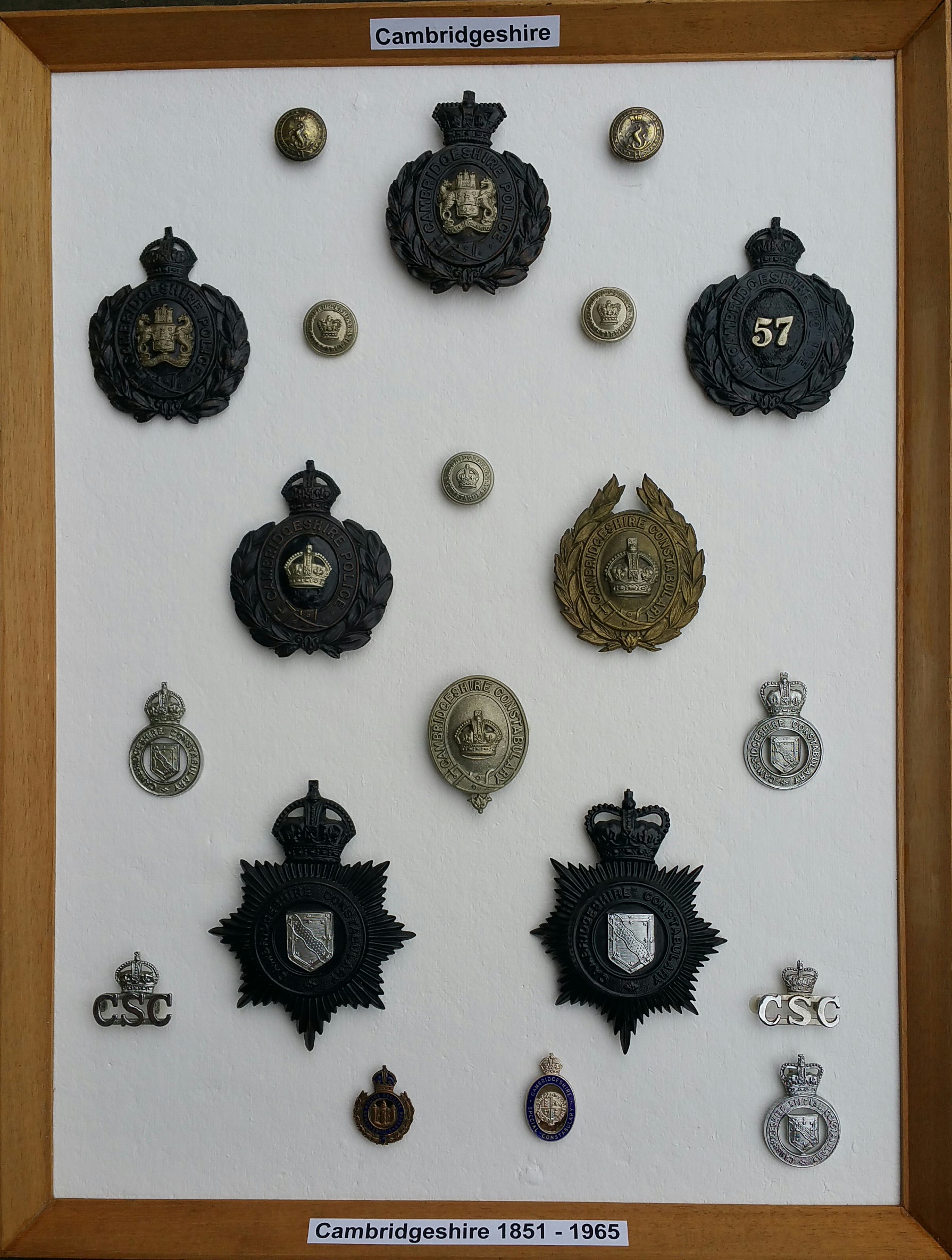 Additional Cambridgeshire badges I have collected, to add to an up and coming new Cambridgeshire 1965 onwards board.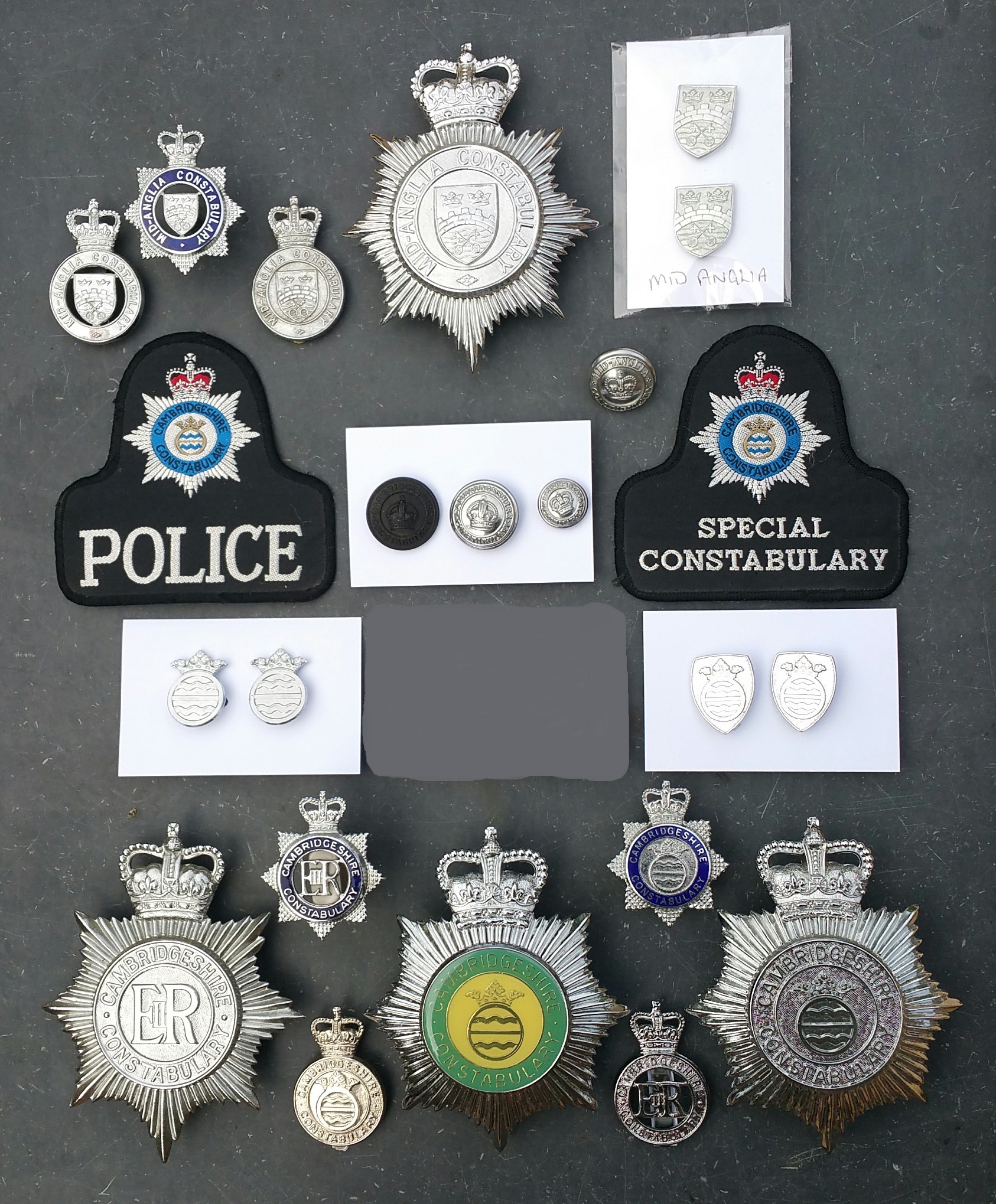 Norfolk Board makes up: Norwich, Kings Lynn, Great Yarmouth, and County.
New coming boards: Norwich City, Great Yarmouth.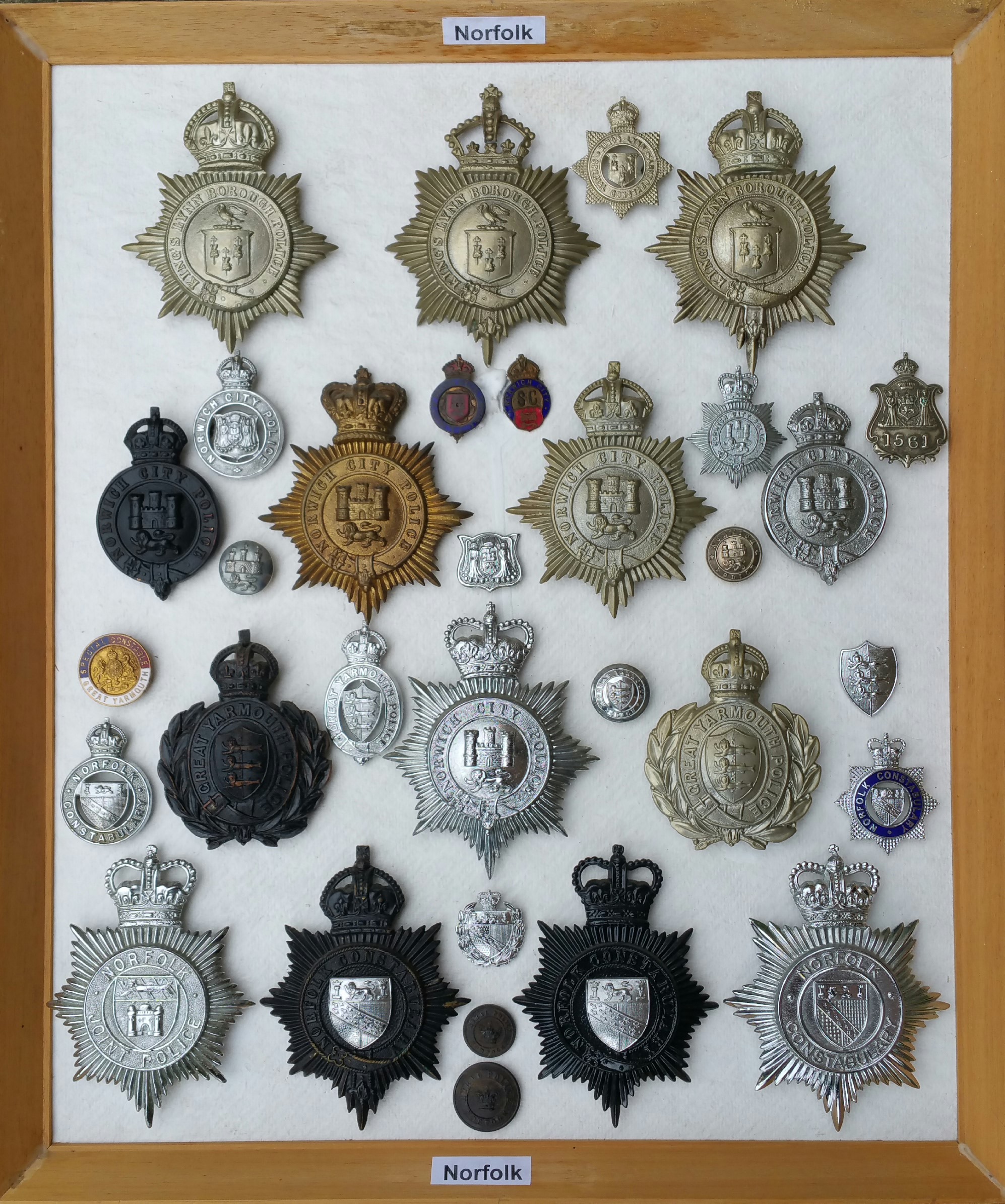 Additional Norfolk badges I have collected to add to board. (Already I have been reliably informed that the NCVSC badge is from Norwich and worn as a cap badge.)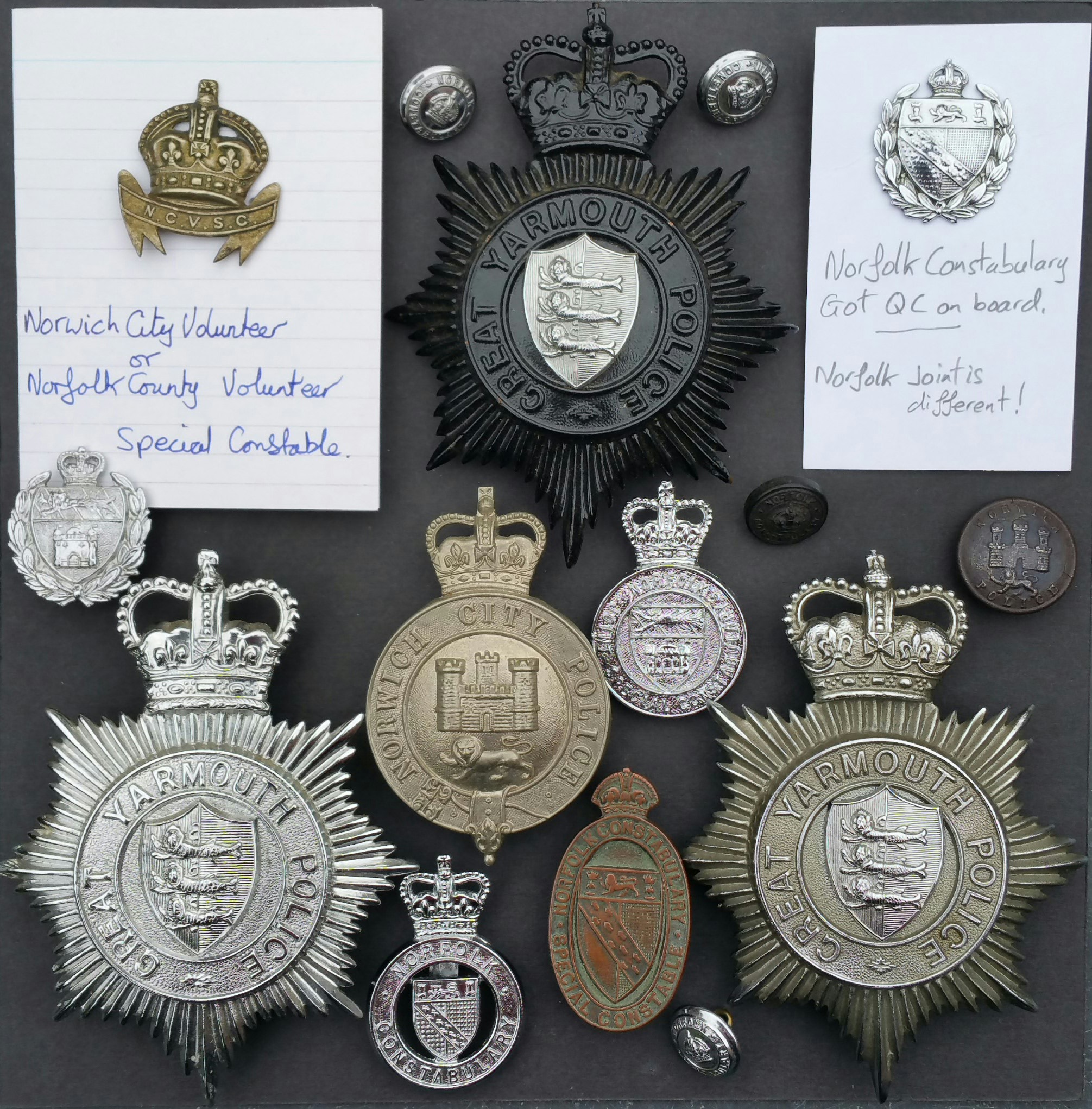 Northampton Board makes up town only.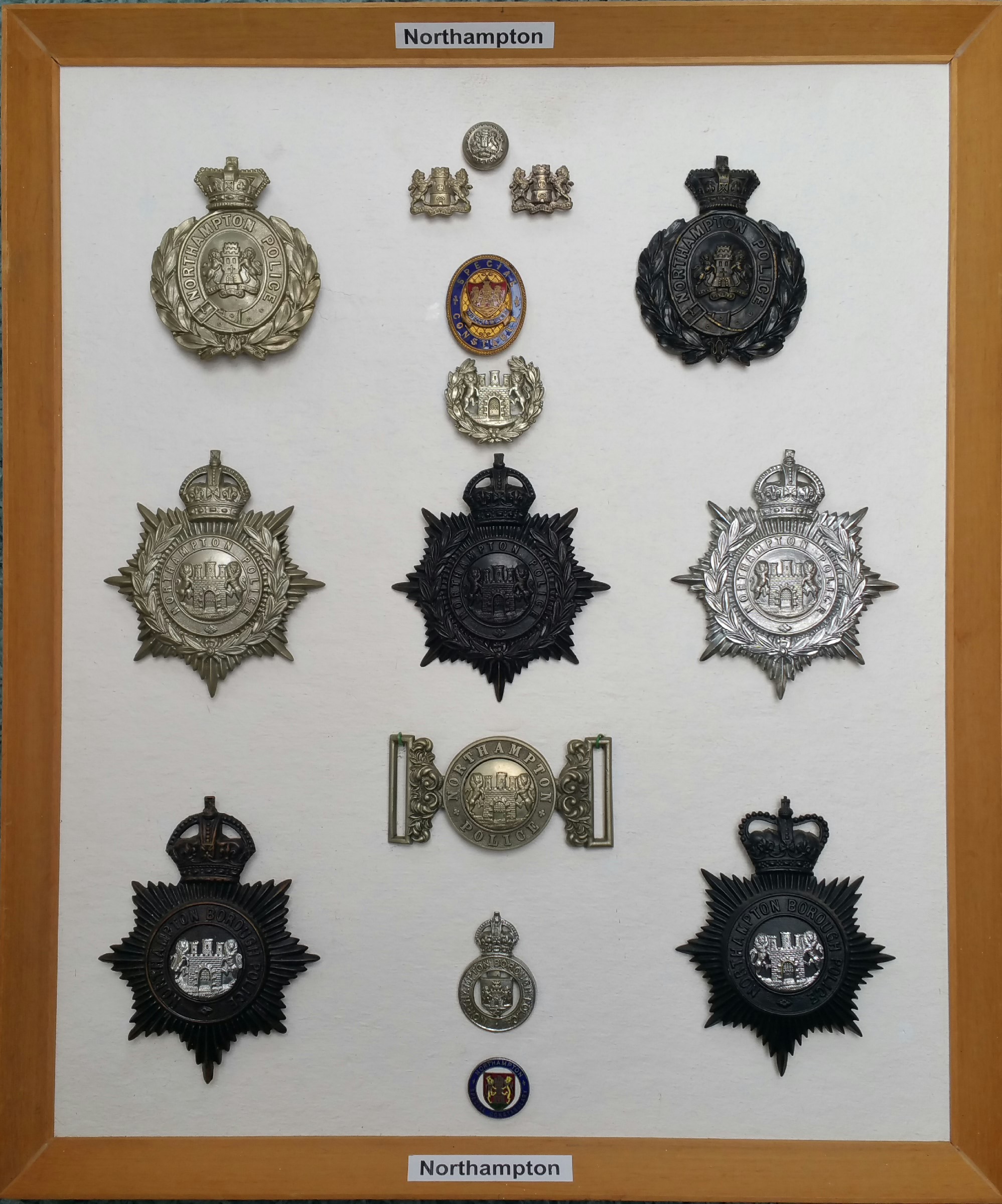 Northamptonshire Board makes up county only.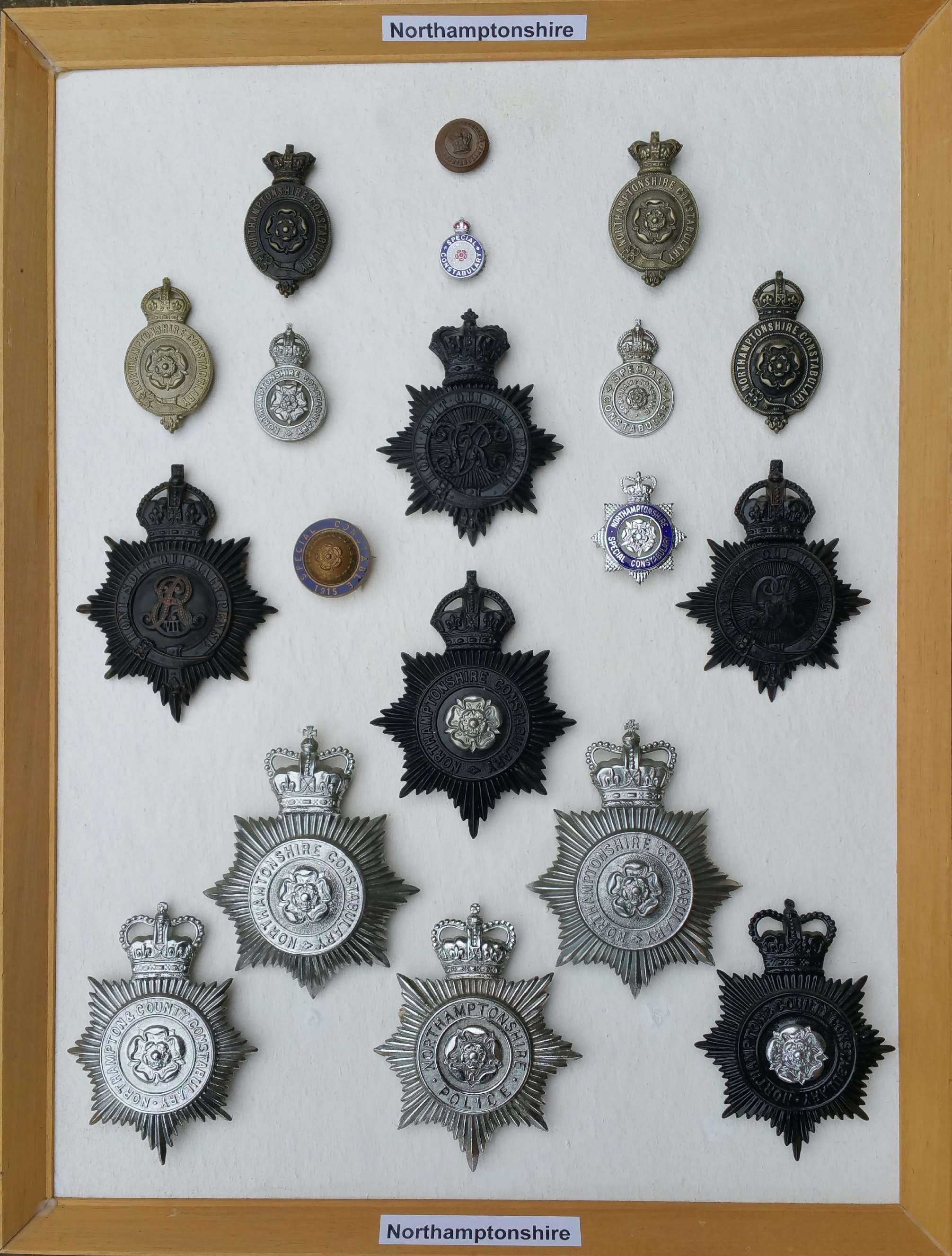 Notice the missing 'P' in Northamptonshire. Left upper Chrome Queens Crowned Badge.
Additional Northamptonshire badges I have collected to add to board.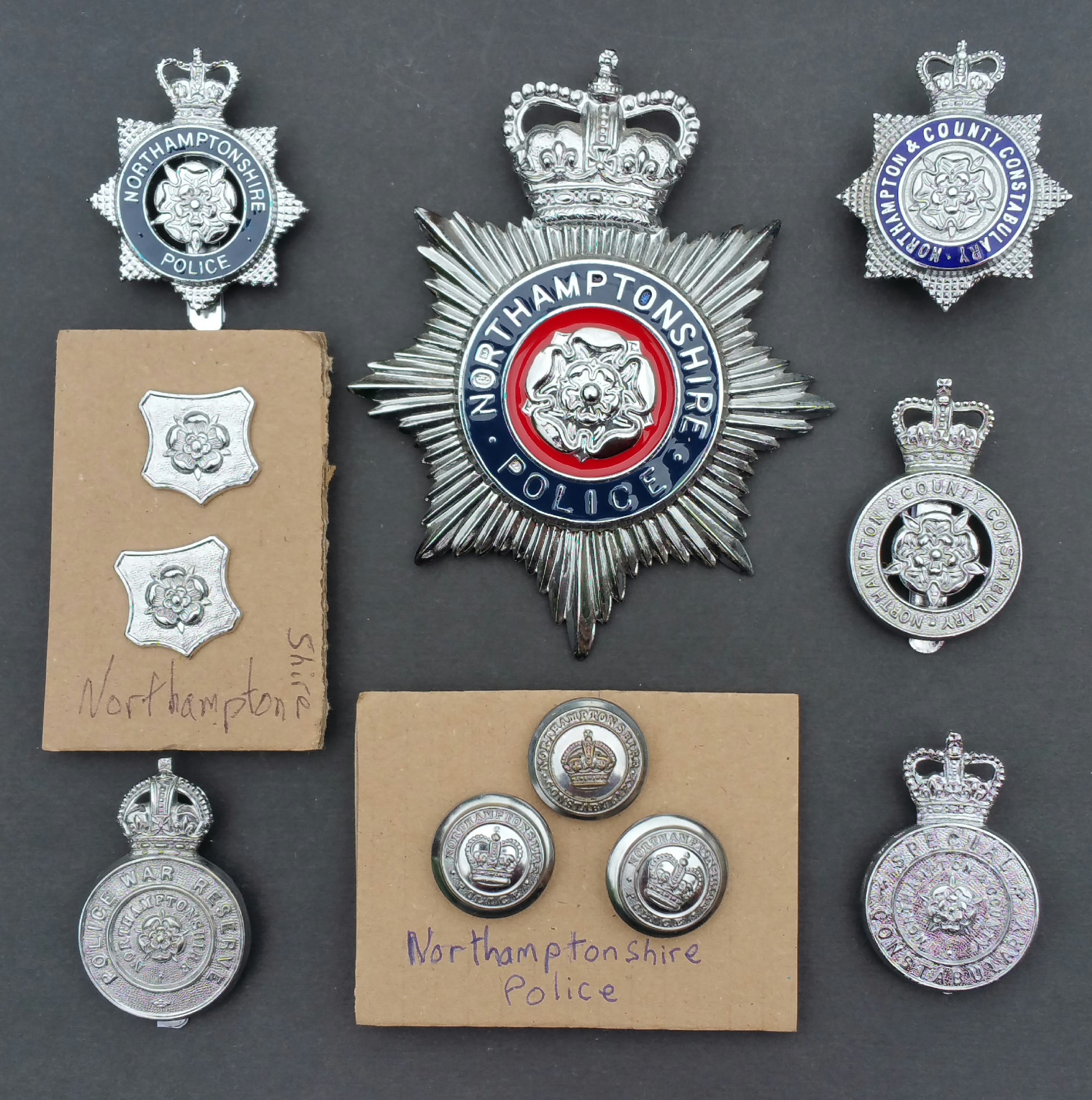 Lincolnshire Board makes up, Boston, Louth, Grimsby, Grantham, Lincoln.
New coming boards: Grimsby.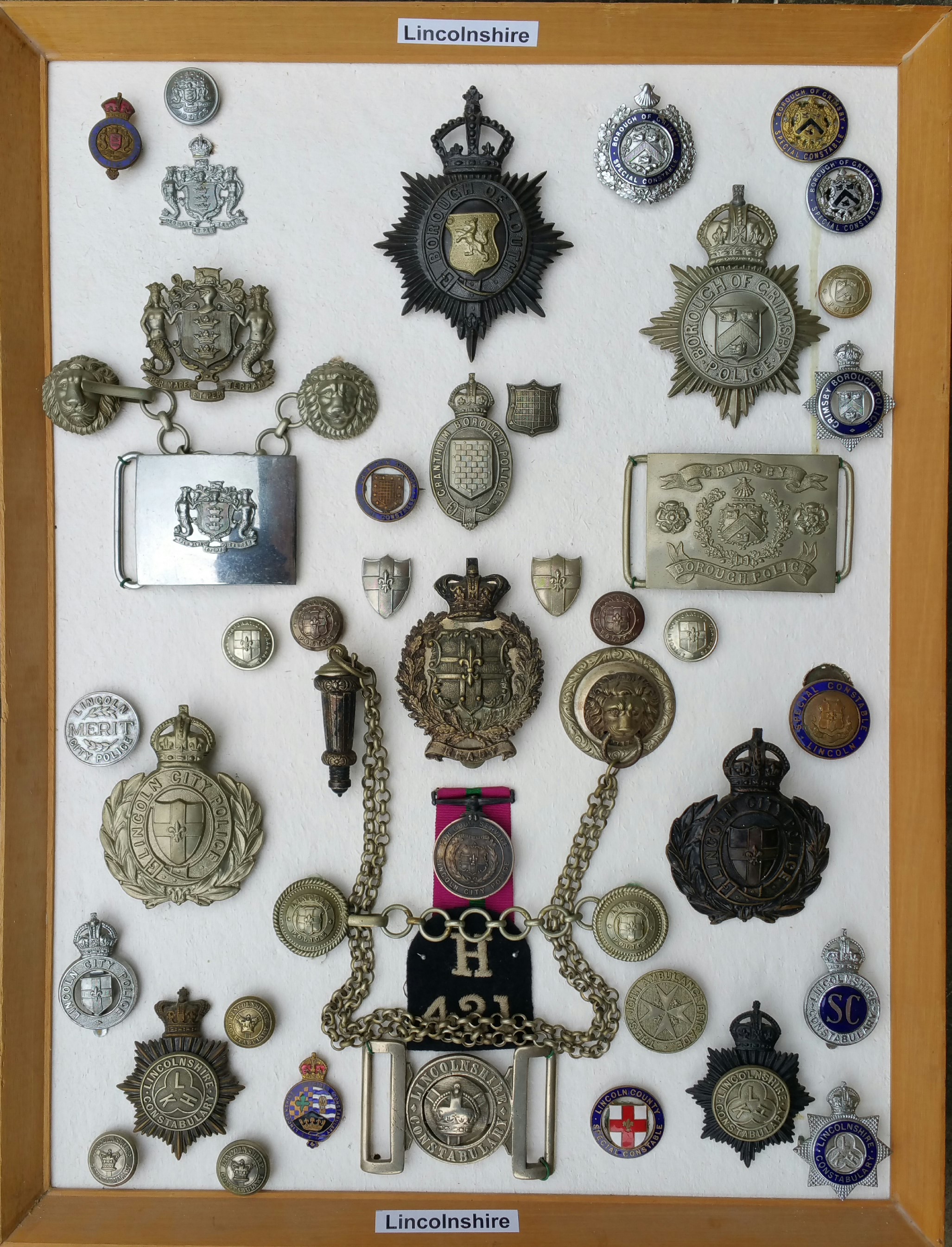 Additional Lincolnshire badges I have collected to add to board.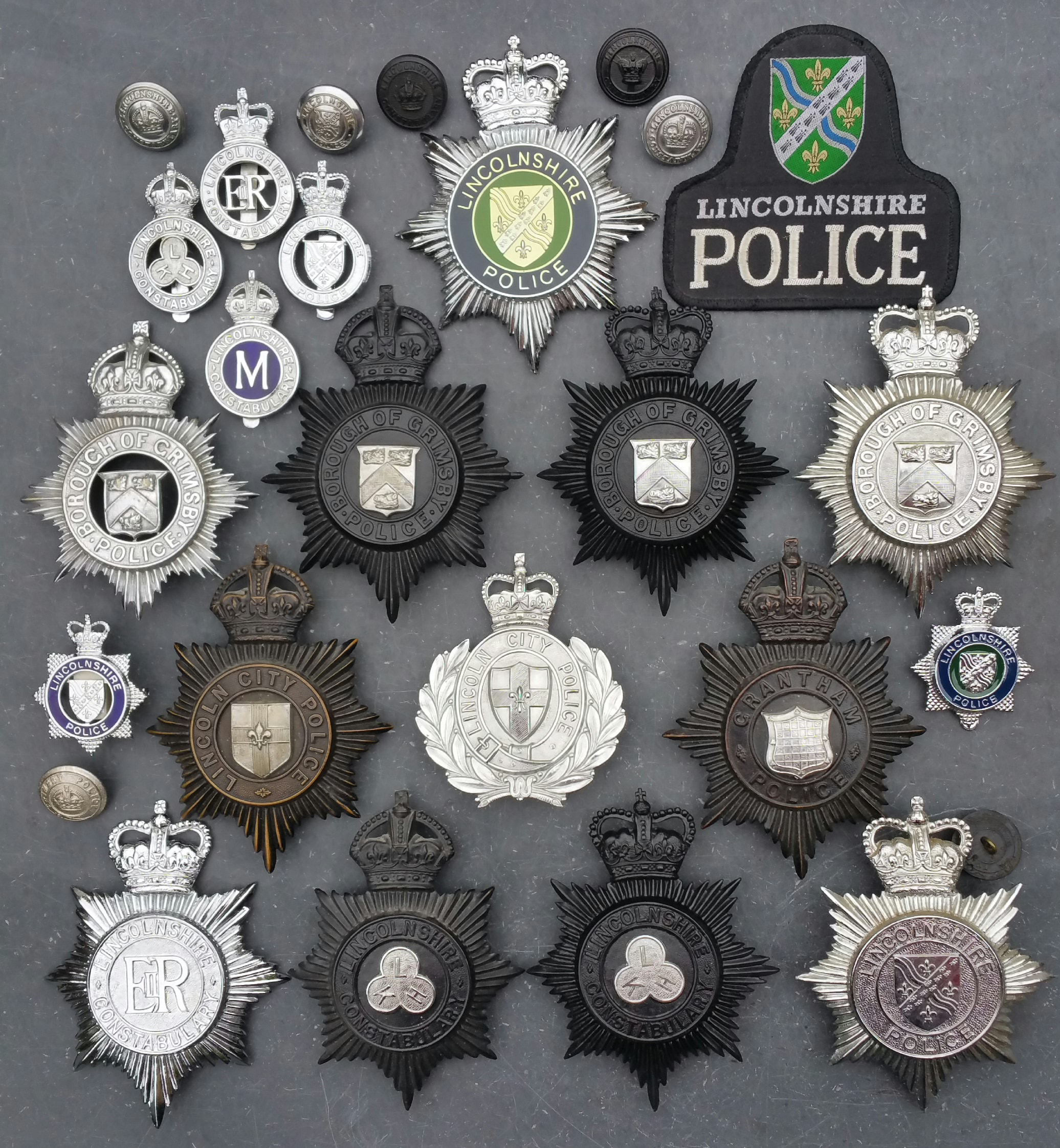 I have enthusiastically carried on with Dads collection, filling in with the easy modern badges that he did not bother with. Below are the badges of Humberside that he never bothered with at all, I think they look rather nice! Awaiting to be mounted.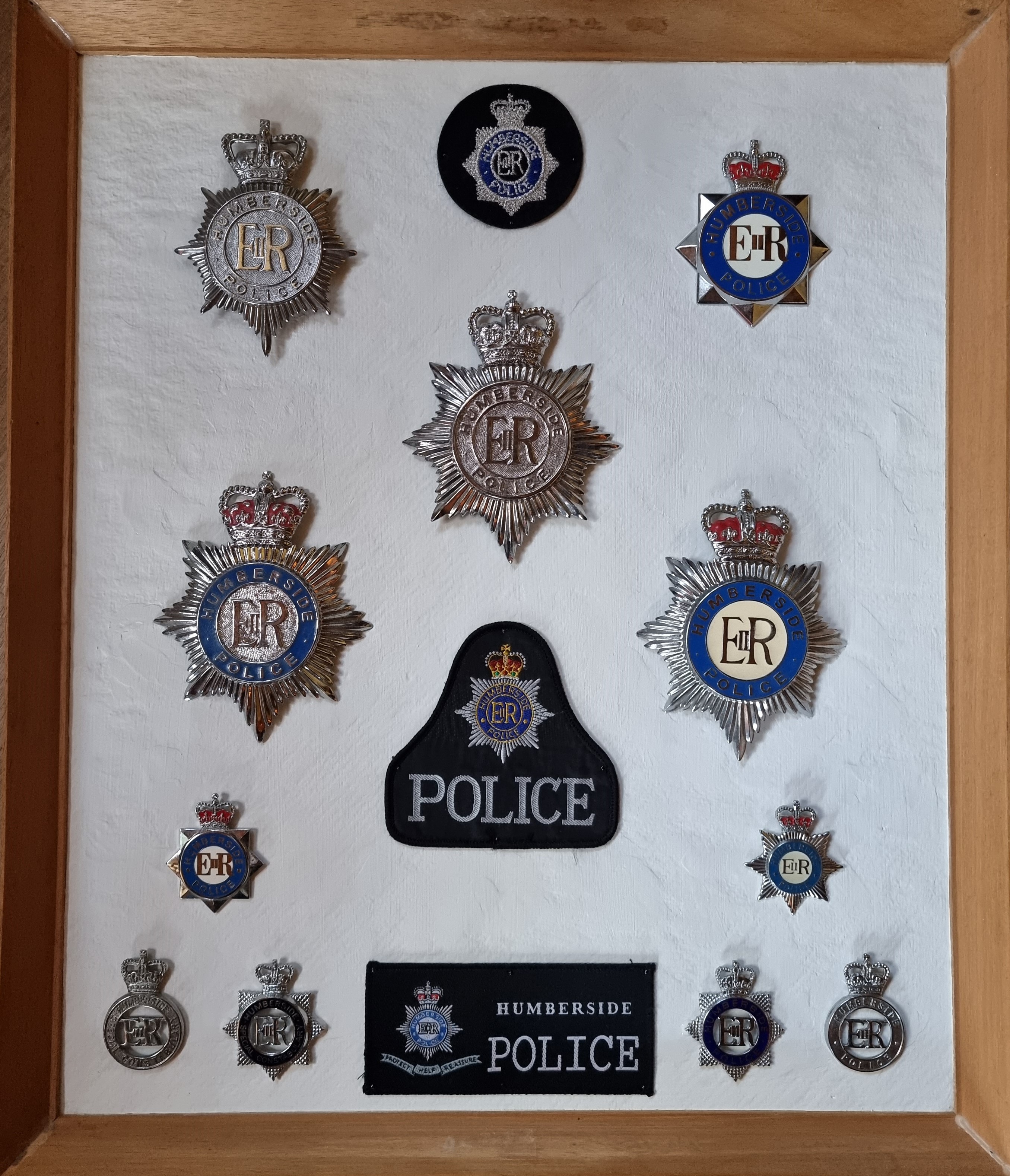 Please, If you should have or know of any badges that could be added to this collection, I would indeed love to know.