Following on from page 1.
[To enlarge photo or zoom in. use Ctrl + or - on your keyboard or Ctrl and scroll wheel on mouse.]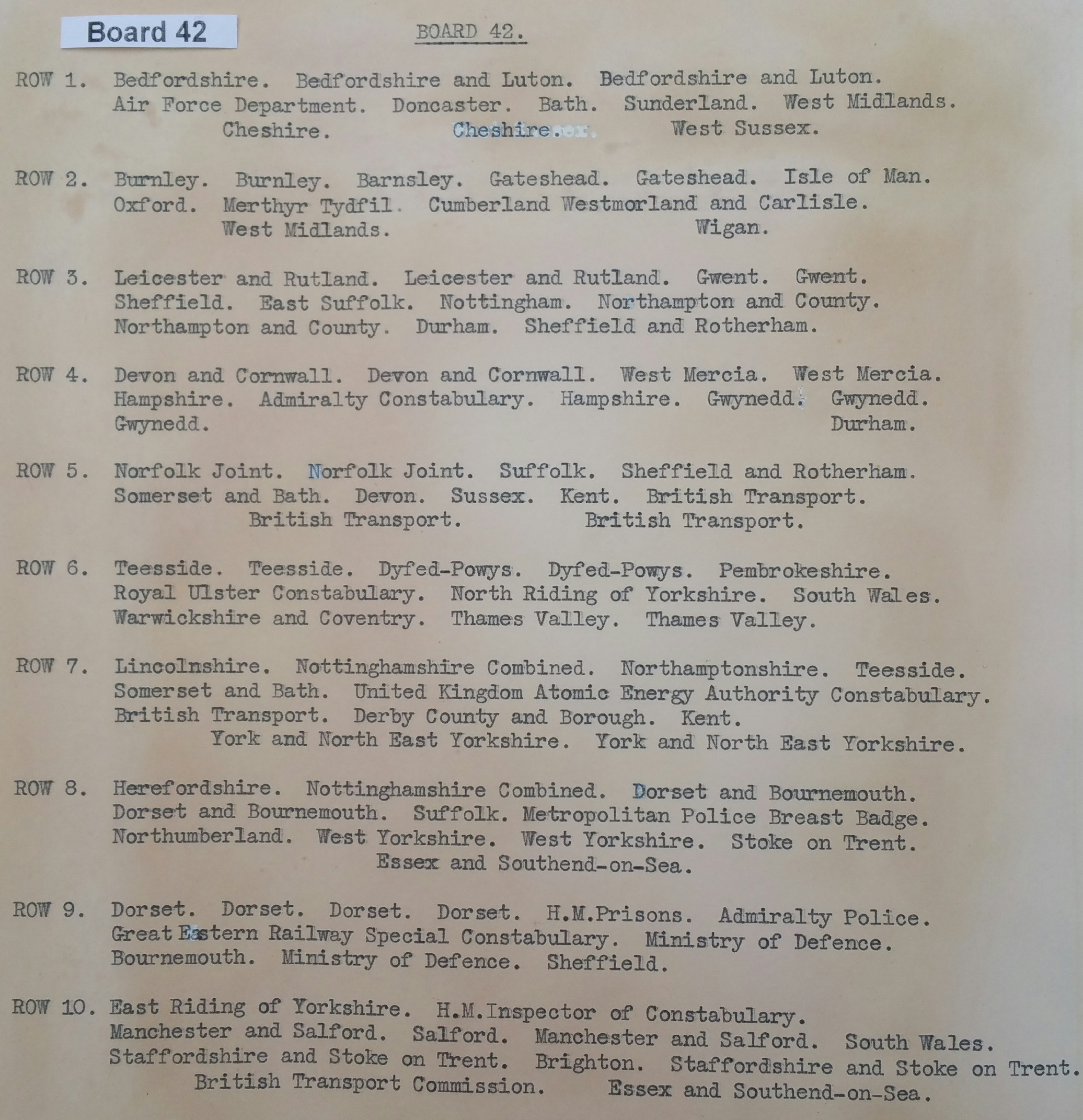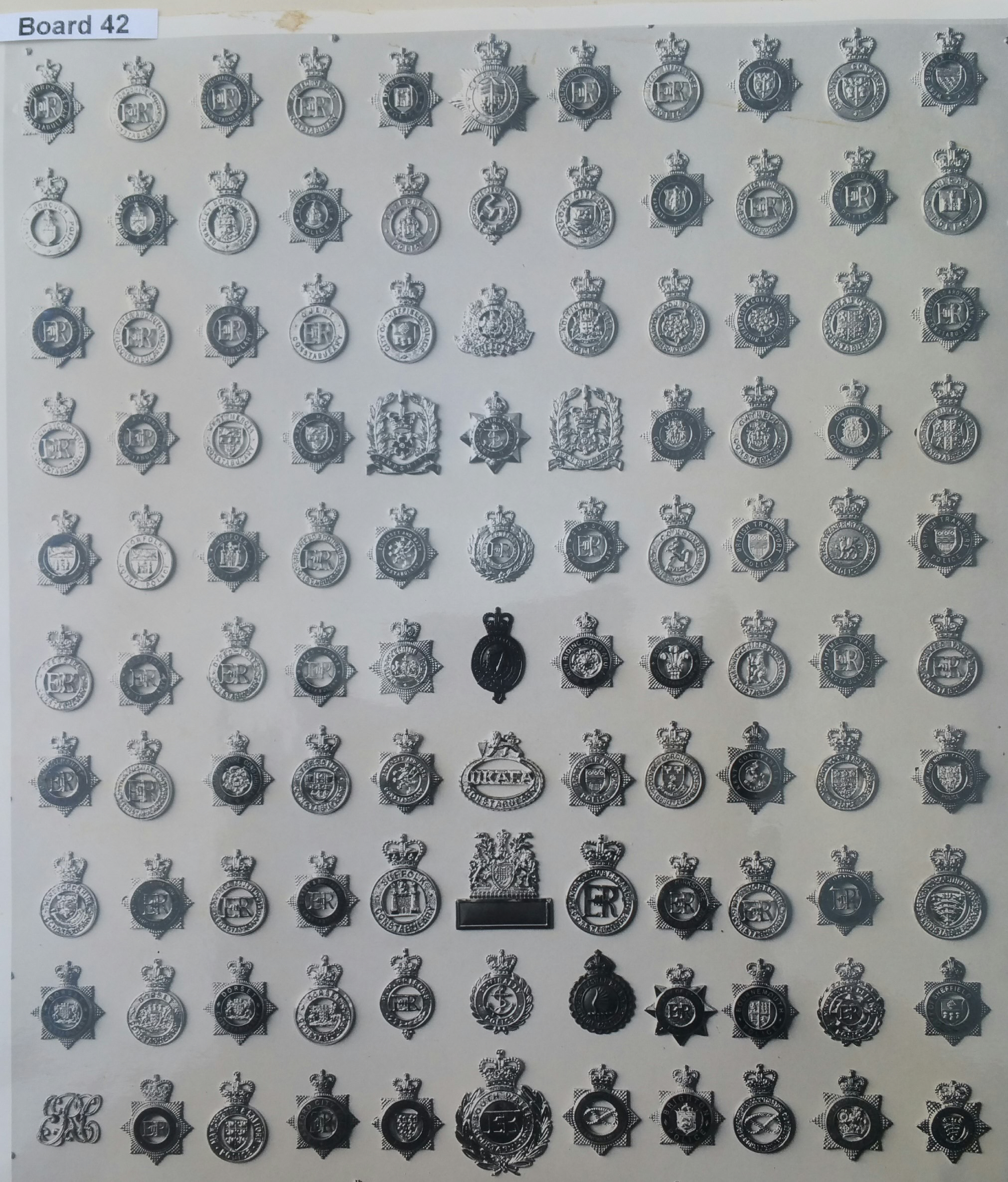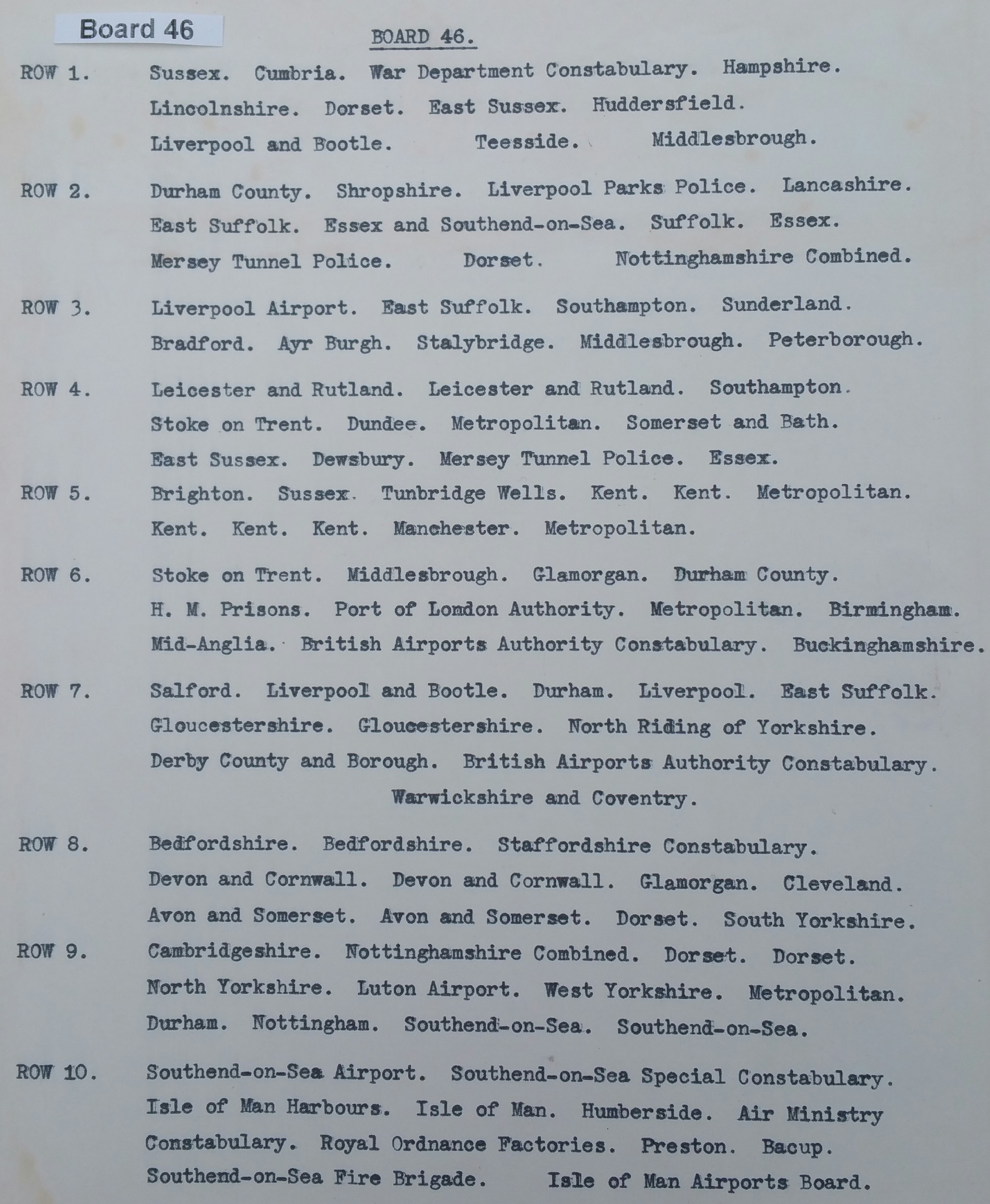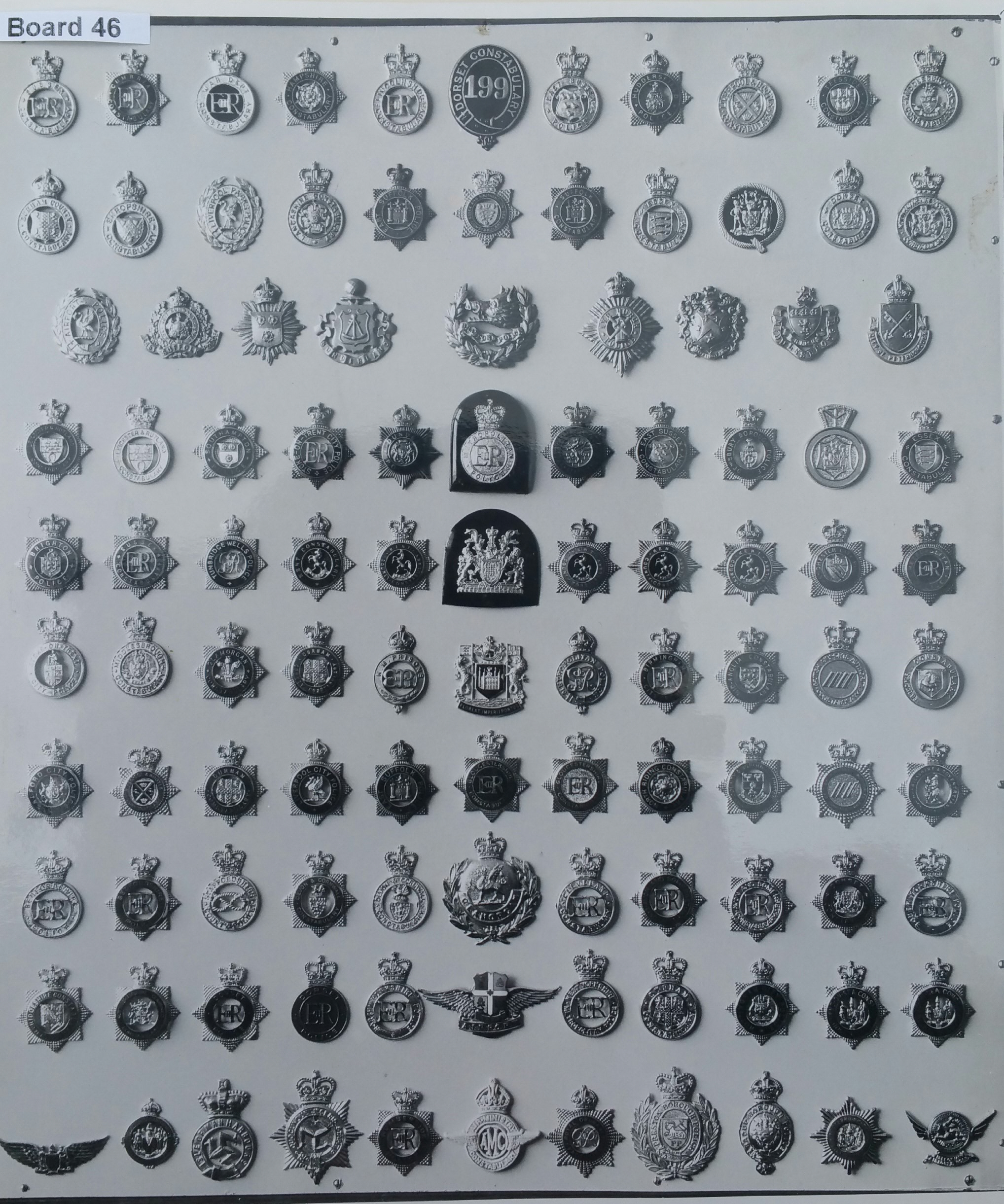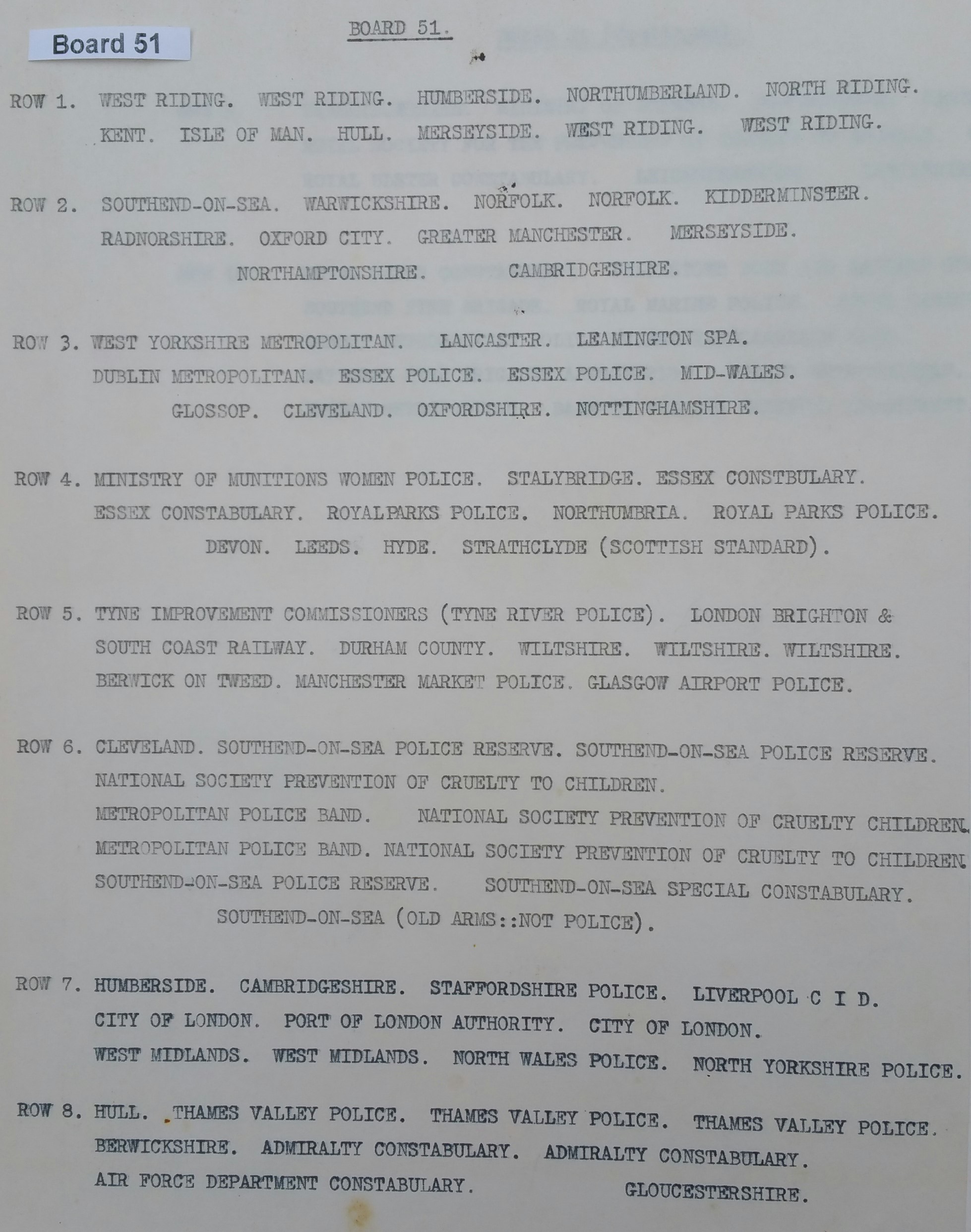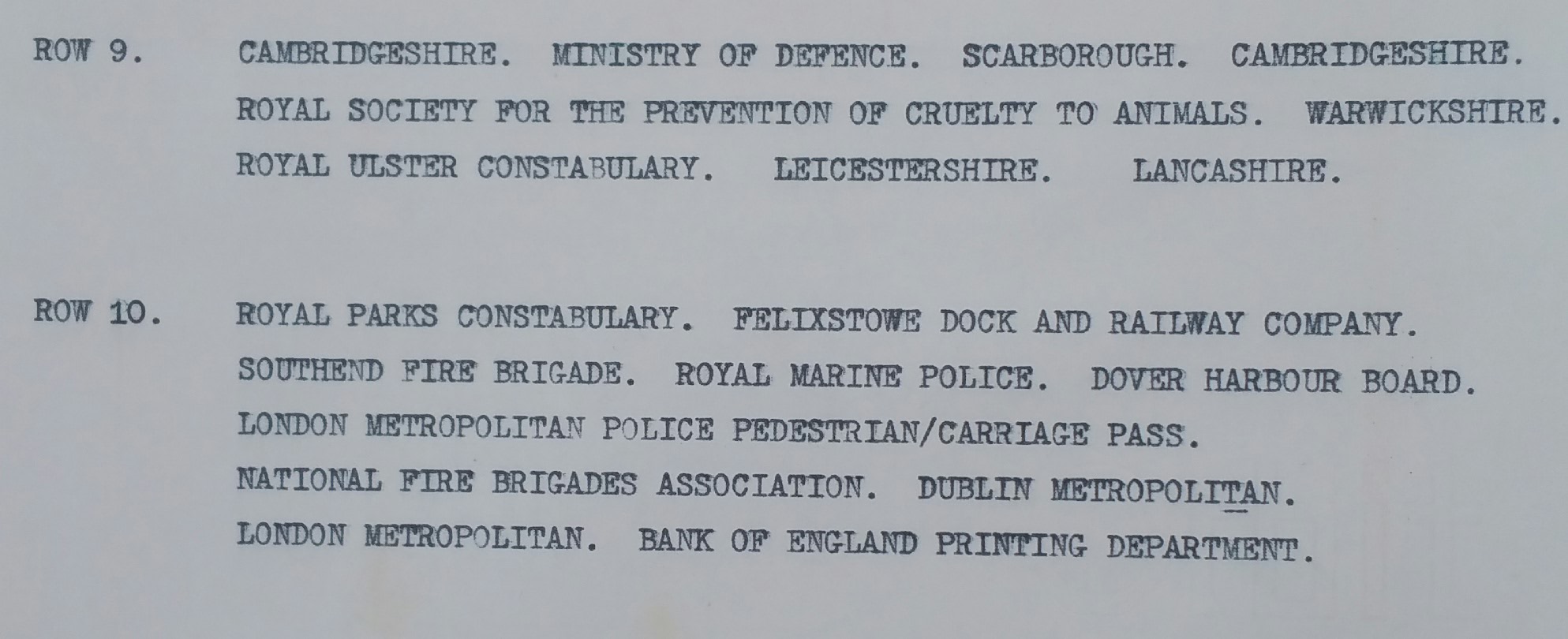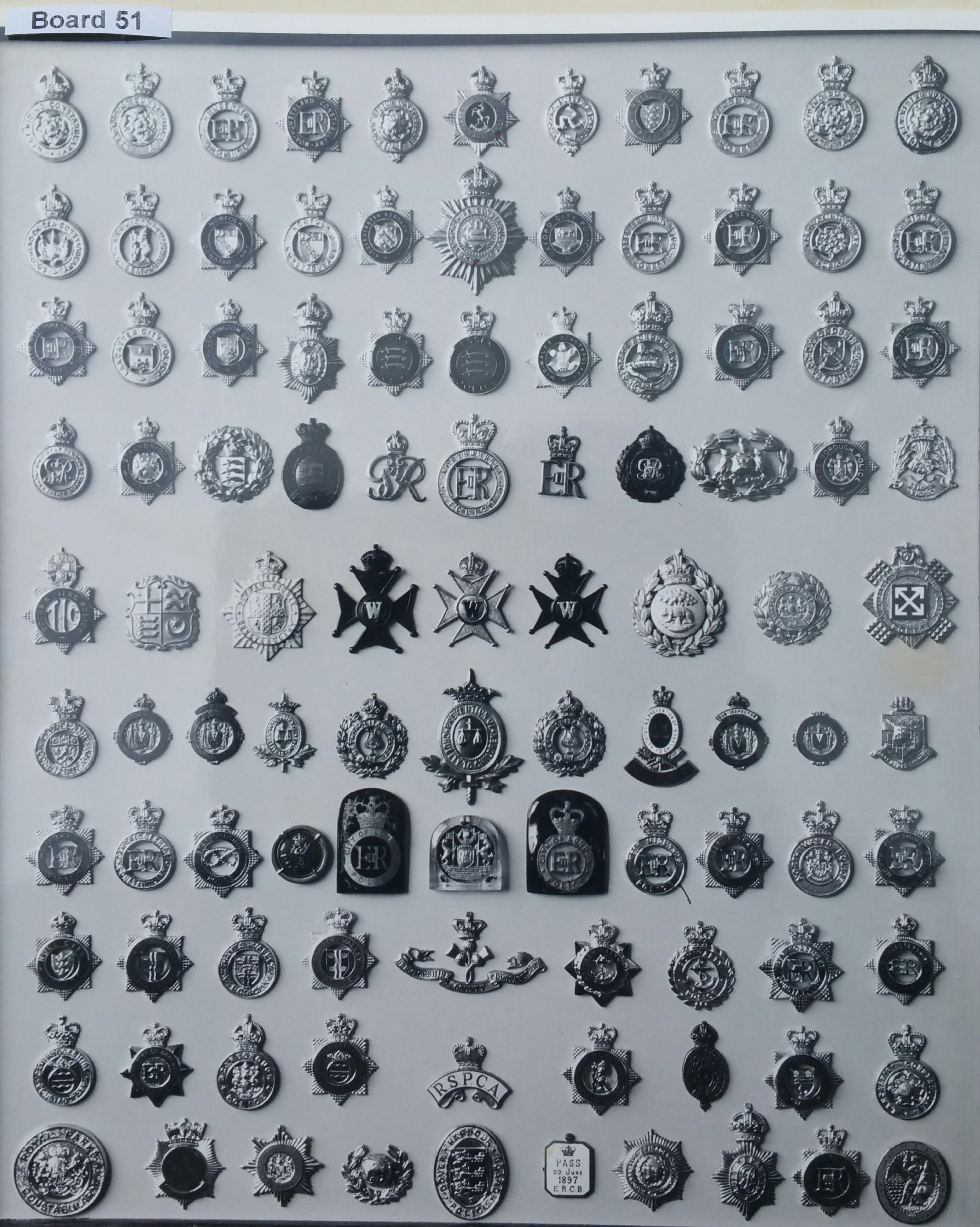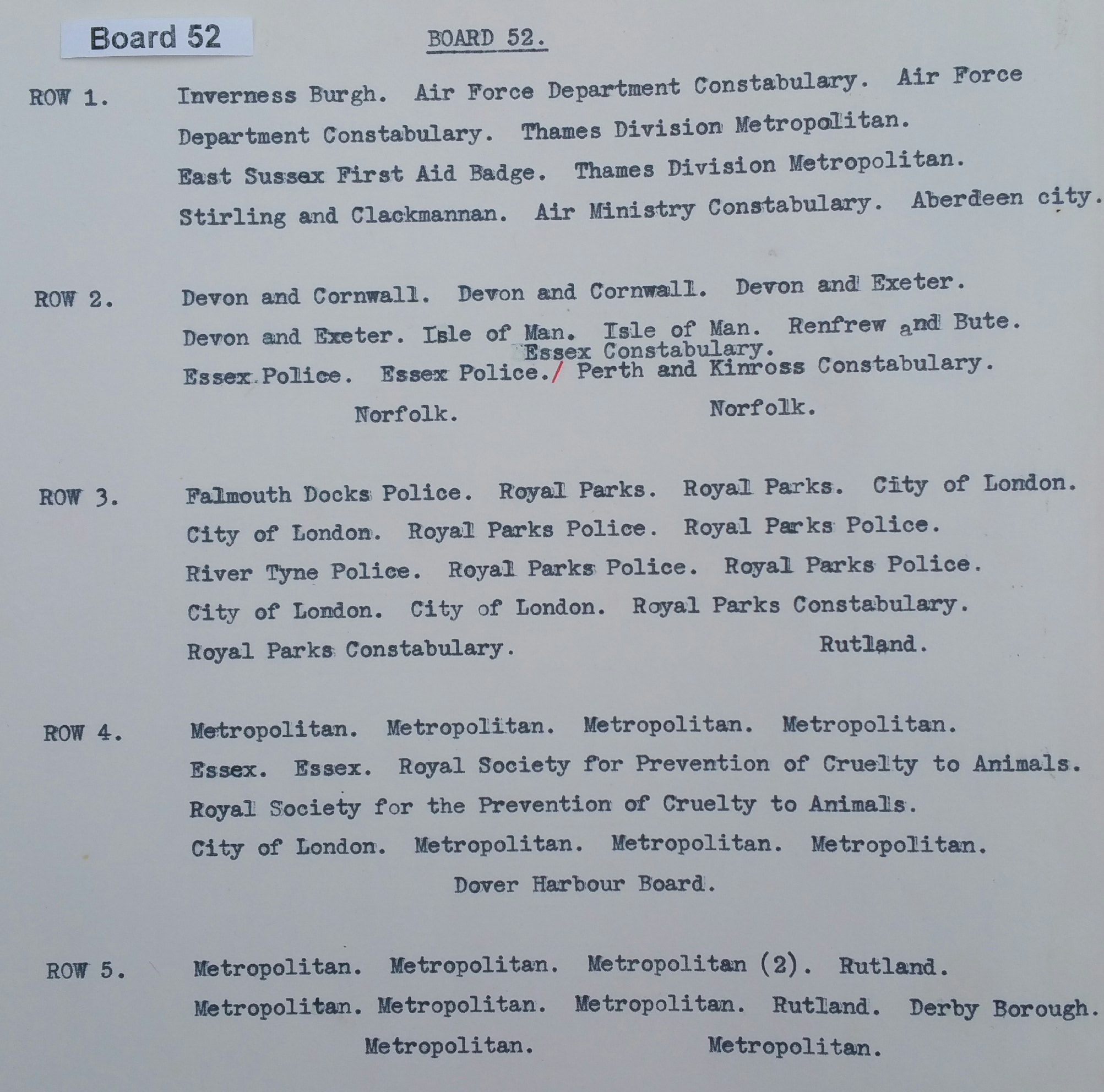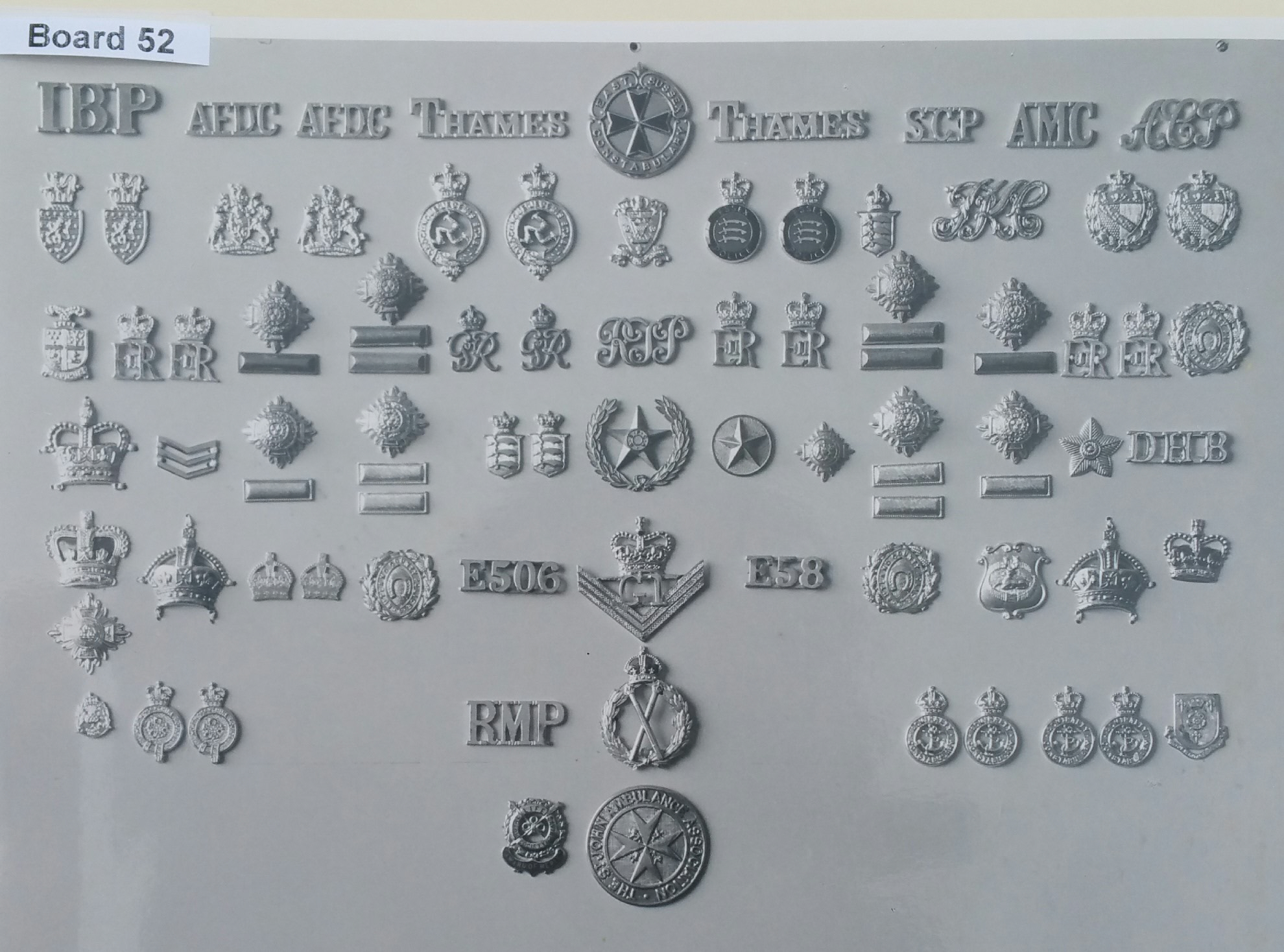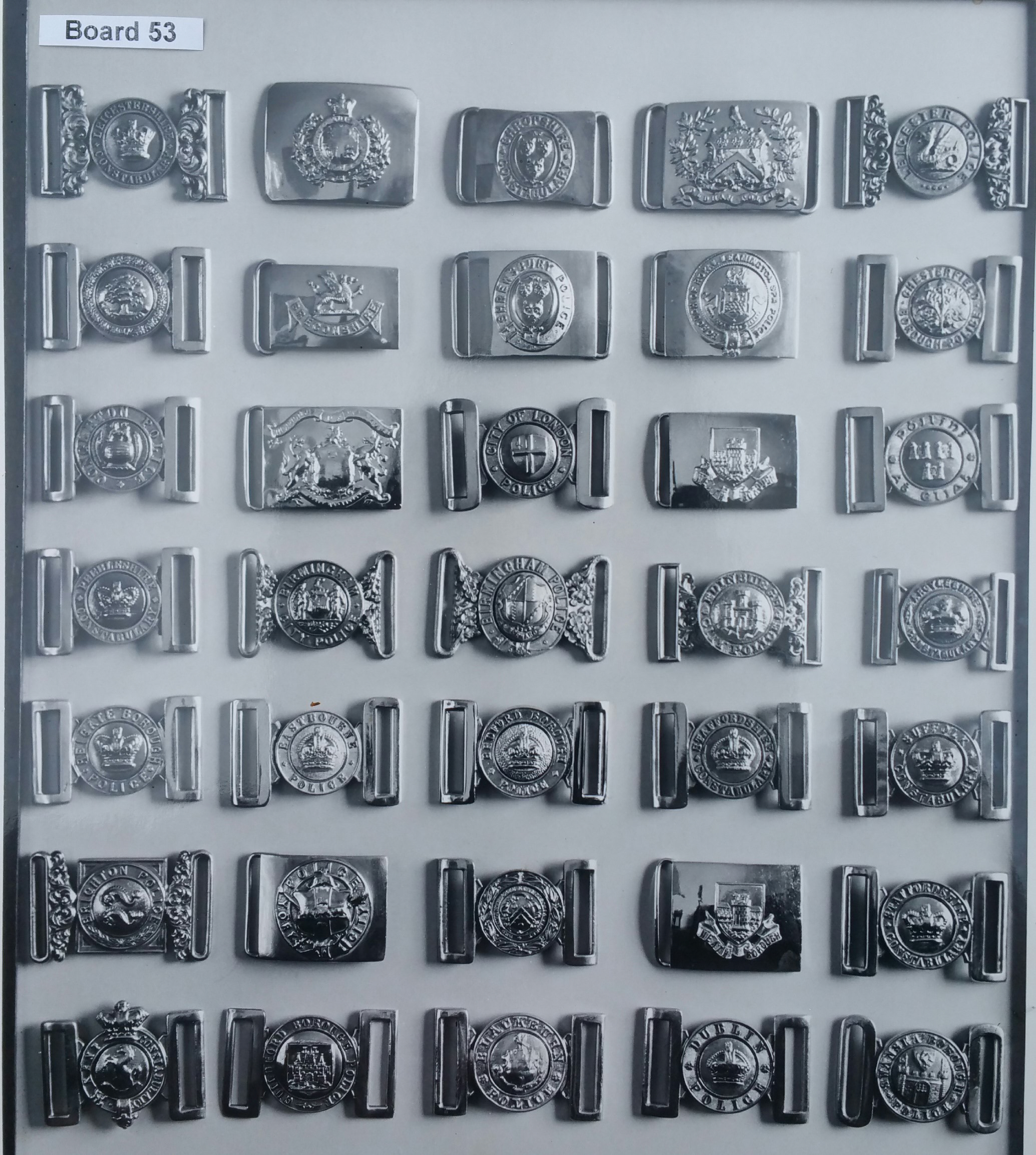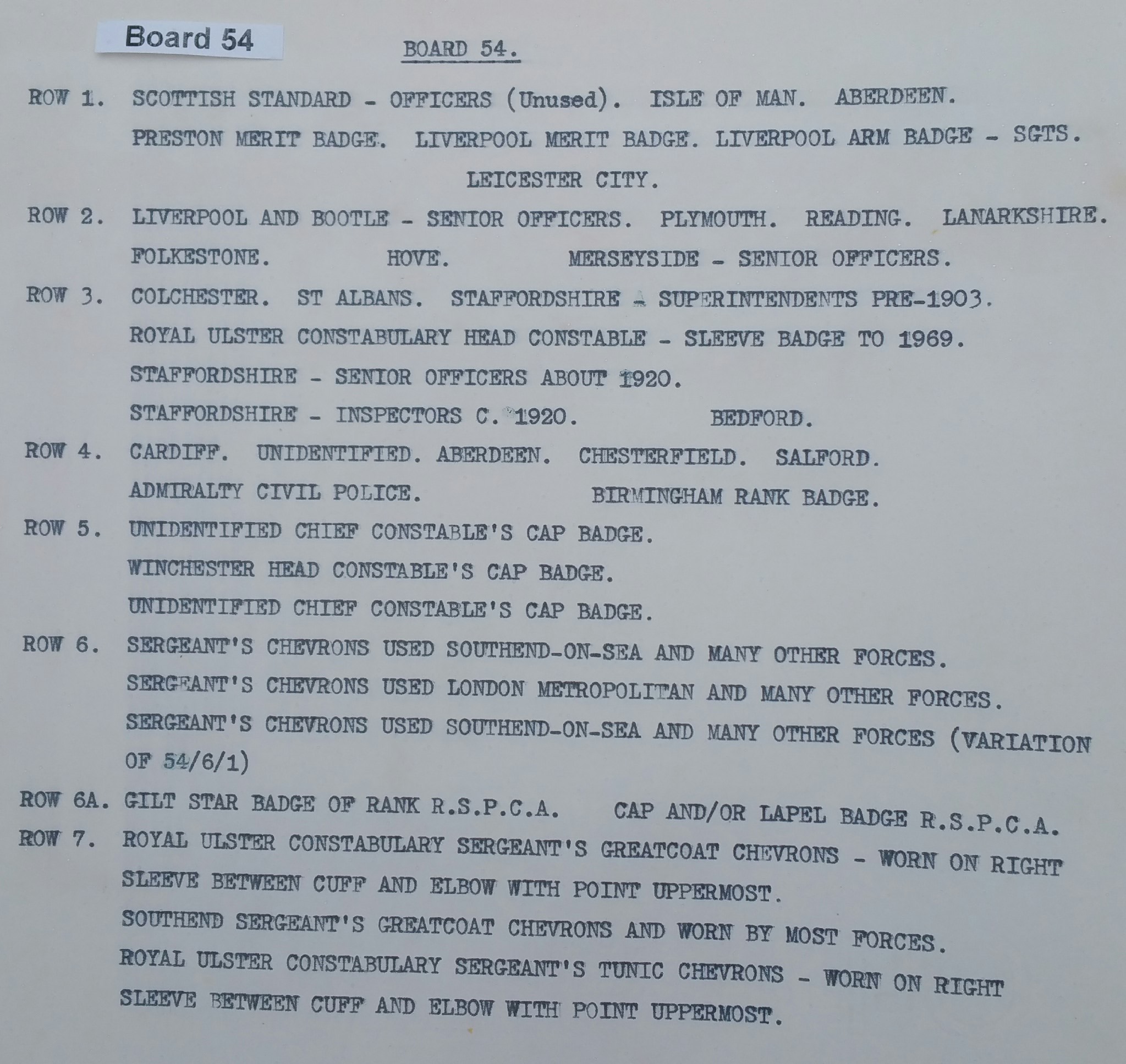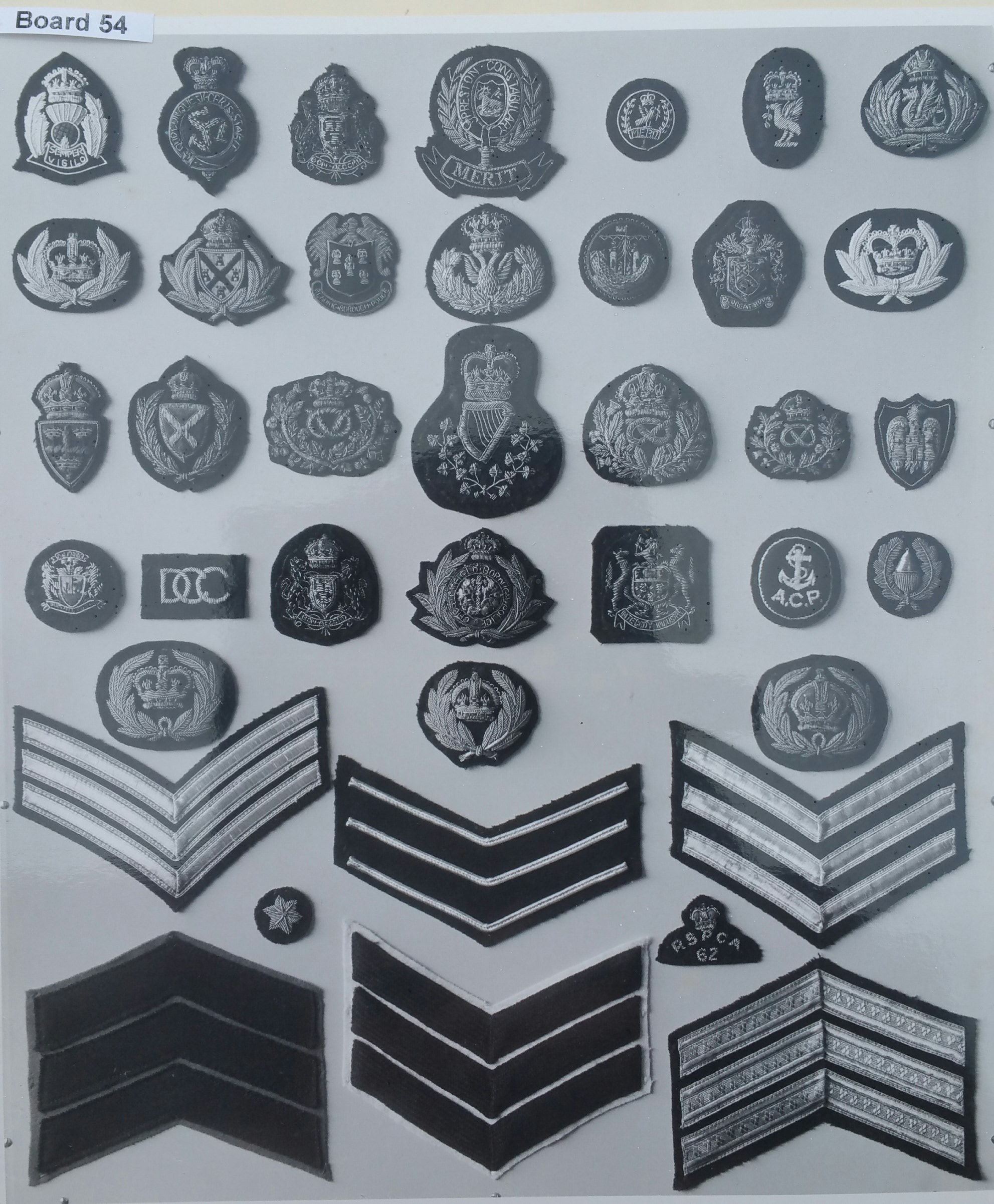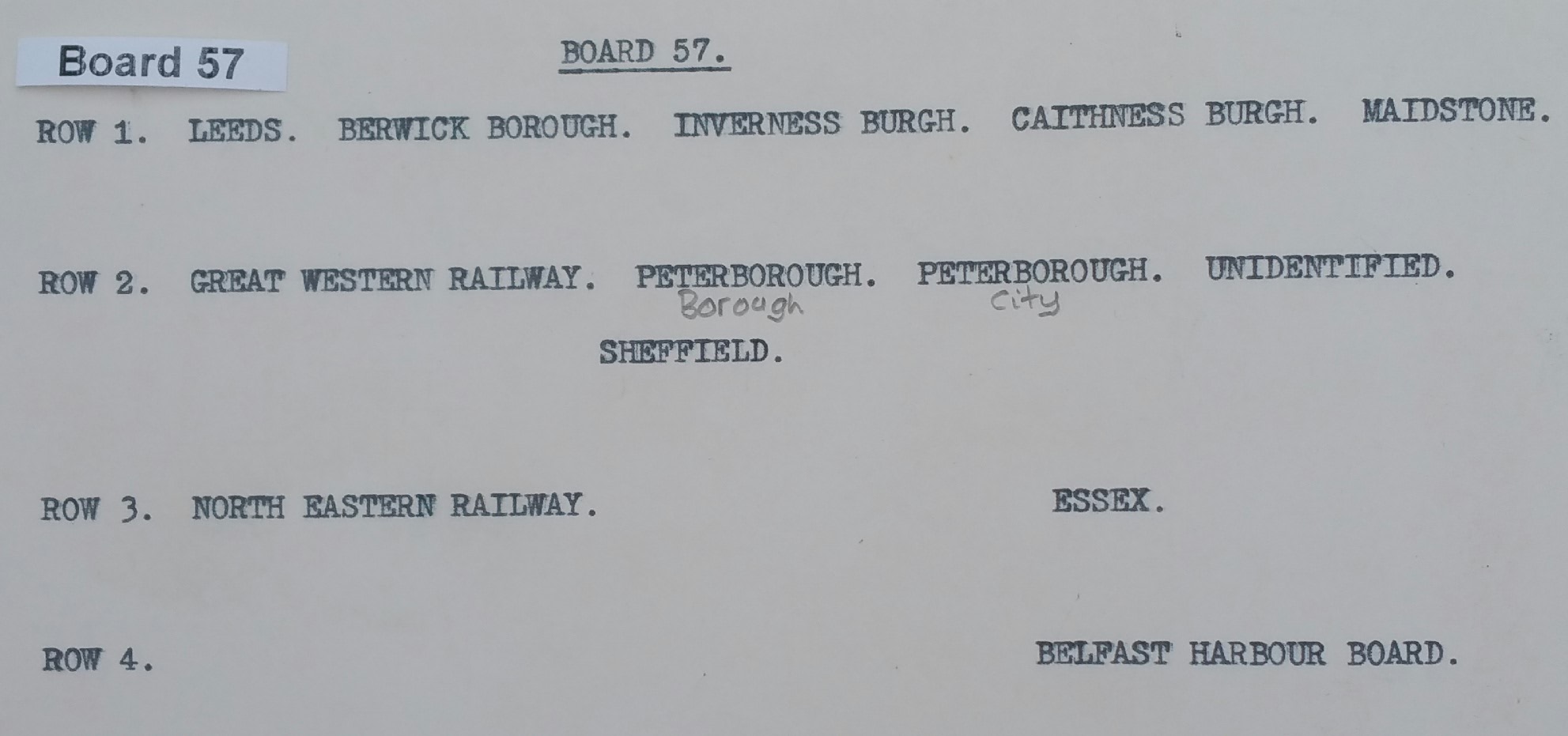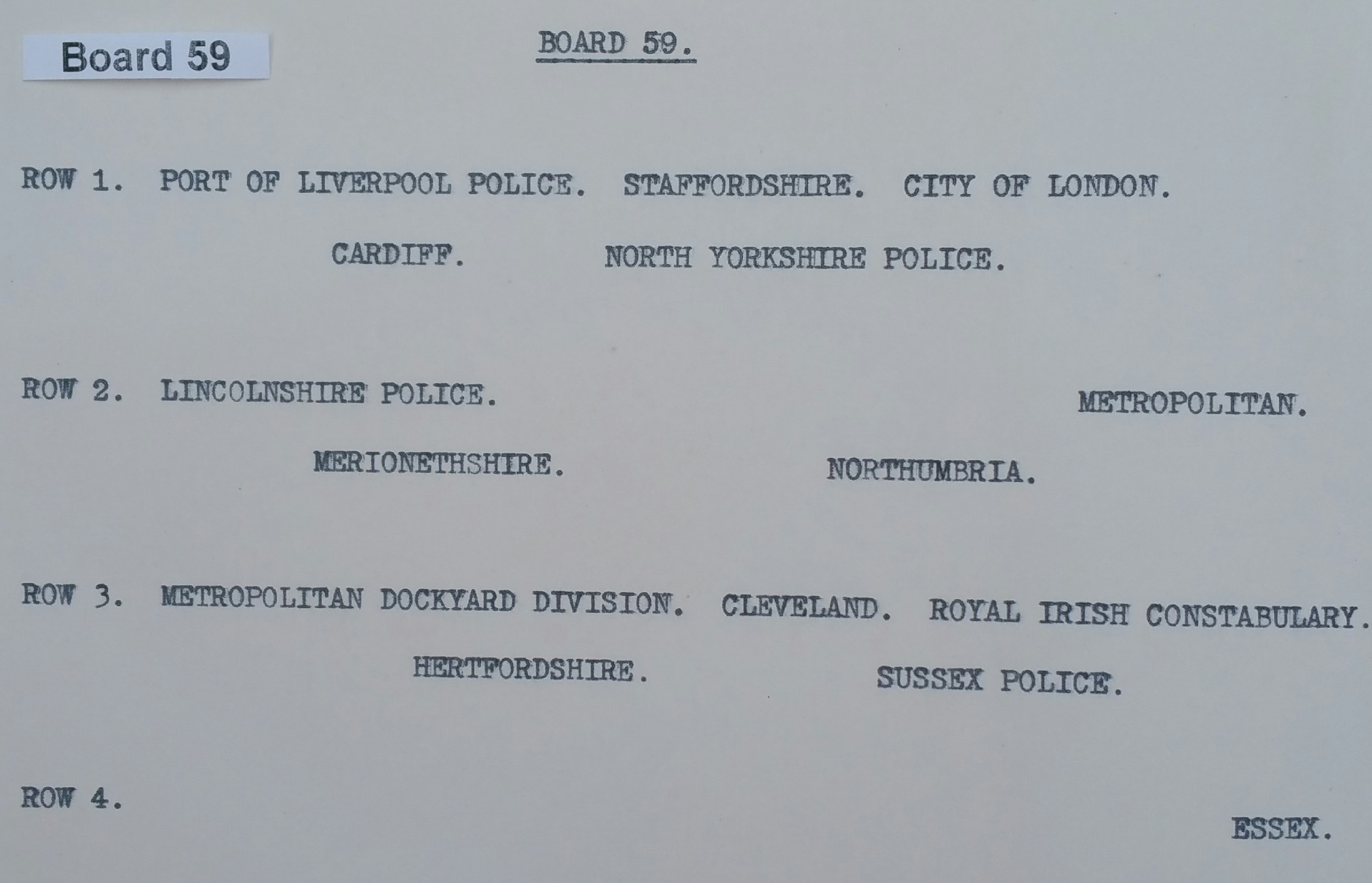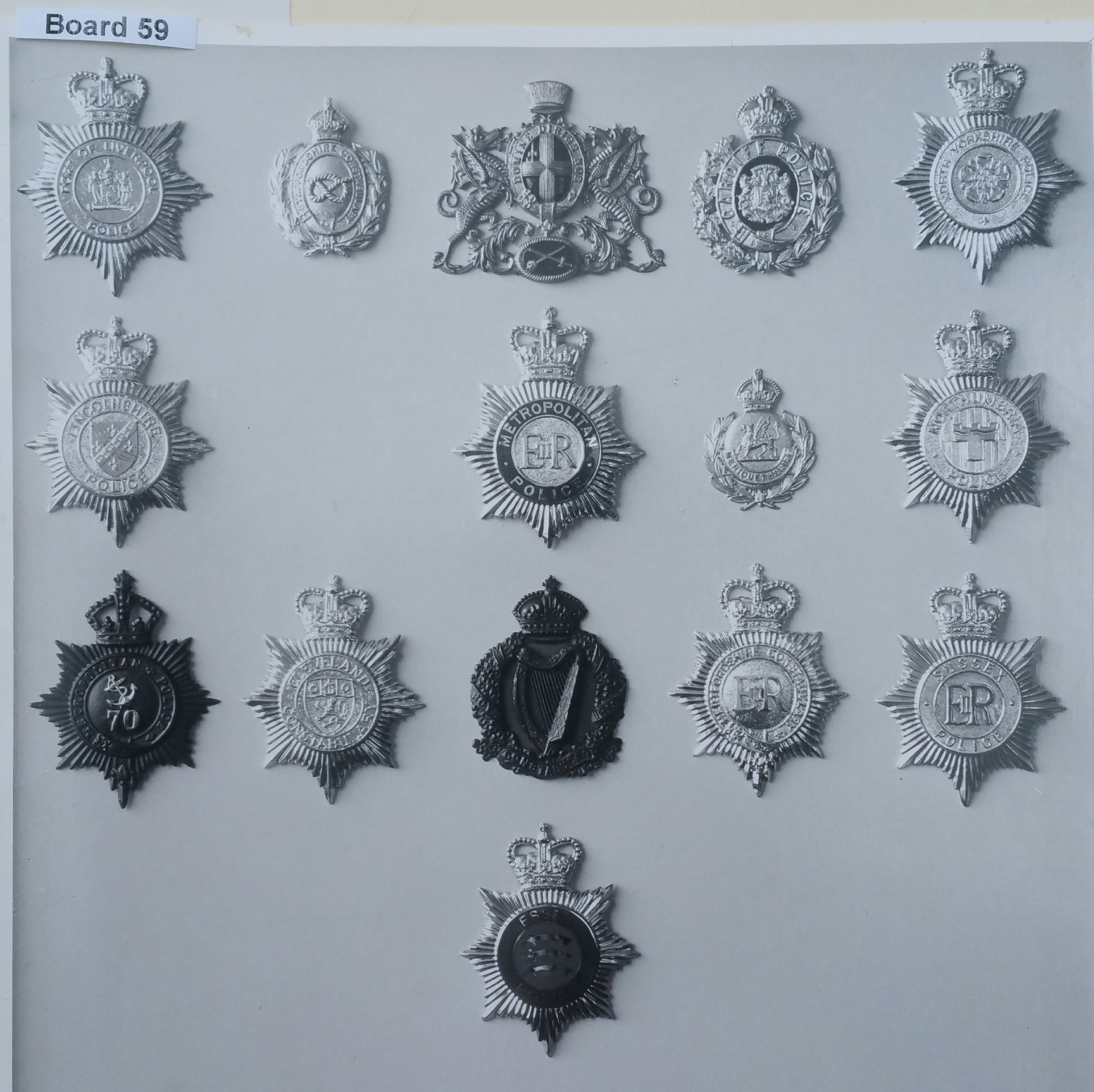 This completes the uploads of cap badges, collar dogs, shoulder titles, belt buckles and cloth/braided badges and a few helmet plates.
I have not uploaded the photos of buttons because even the original photographs are pretty hard to see without a magnifying glass. The majority of Helmet plates are not shown here, however I do recommend the 'Badges of Office book' which is available via the PICA police insignia collectors association.